HRSD COVID-19 Surveillance
COVID-19 wastewater-based data and analysis on this website are subject to confirmation and should not be considered final. There are no promulgated methods for the detection of the virus that causes COVID-19, SARS-CoV-2, in wastewater; therefore these results should not be used in any regulatory context. Decisions should never be made on wastewater-based data alone. The intention for data generation is to supplement other public health information. This website will continually be updated with new data as results are made available.
Detailed background and methods used to generate the data can be found here:
Gonzalez, R., Curtis, K., Bivins, A., Bibby, K., Weir, M., Yetka, K., Thompson, H., Keeling, D., Mitchell, J. and Gonzalez, D., 2020. COVID-19 surveillance in Southeastern Virginia using wastewater-based epidemiology. Water Research, p.116296
https://www.sciencedirect.com/science/article/pii/S0043135420308320
Regional SARS-CoV-2 Loading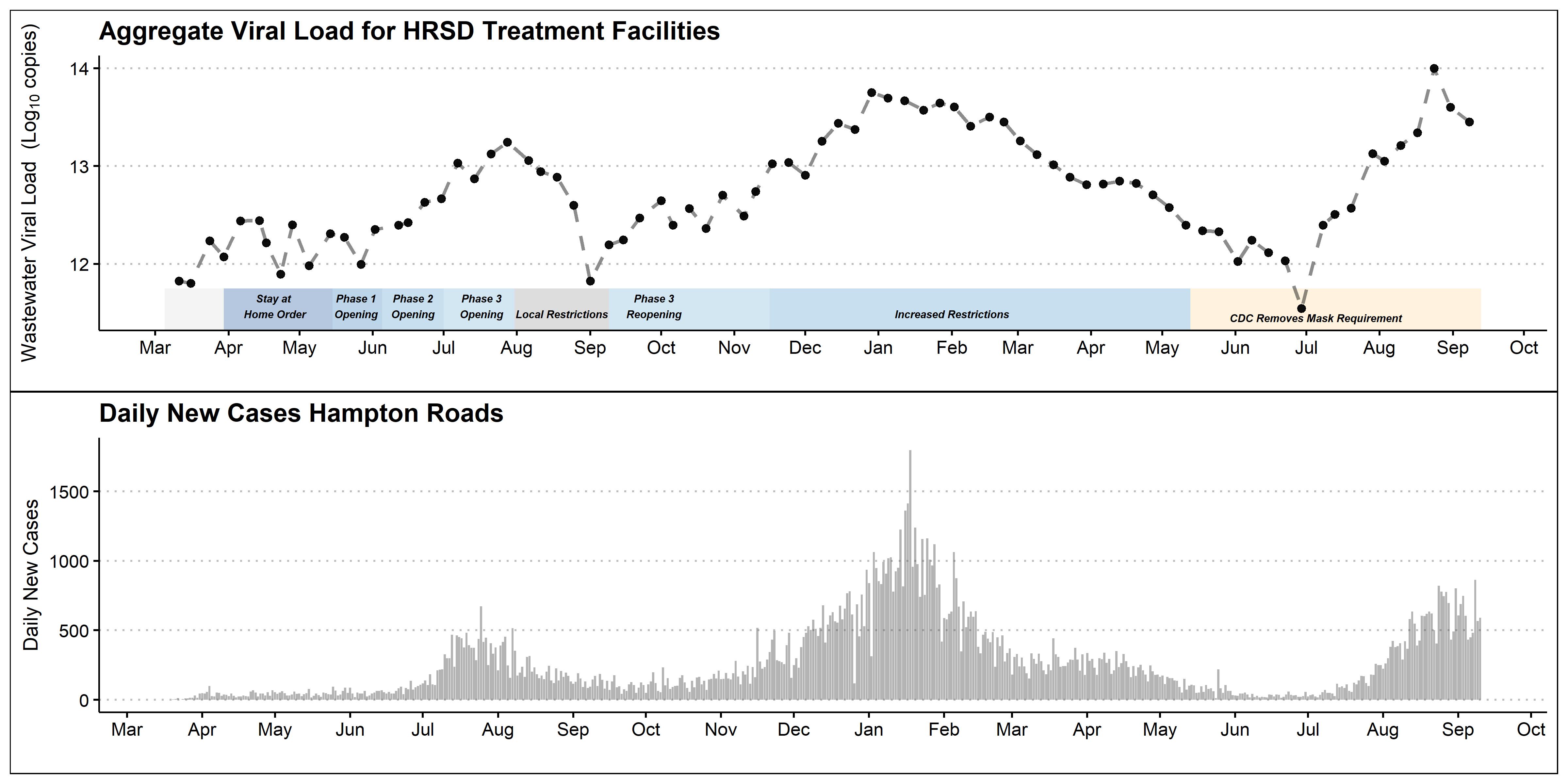 A Spatial Look at Normalized Loading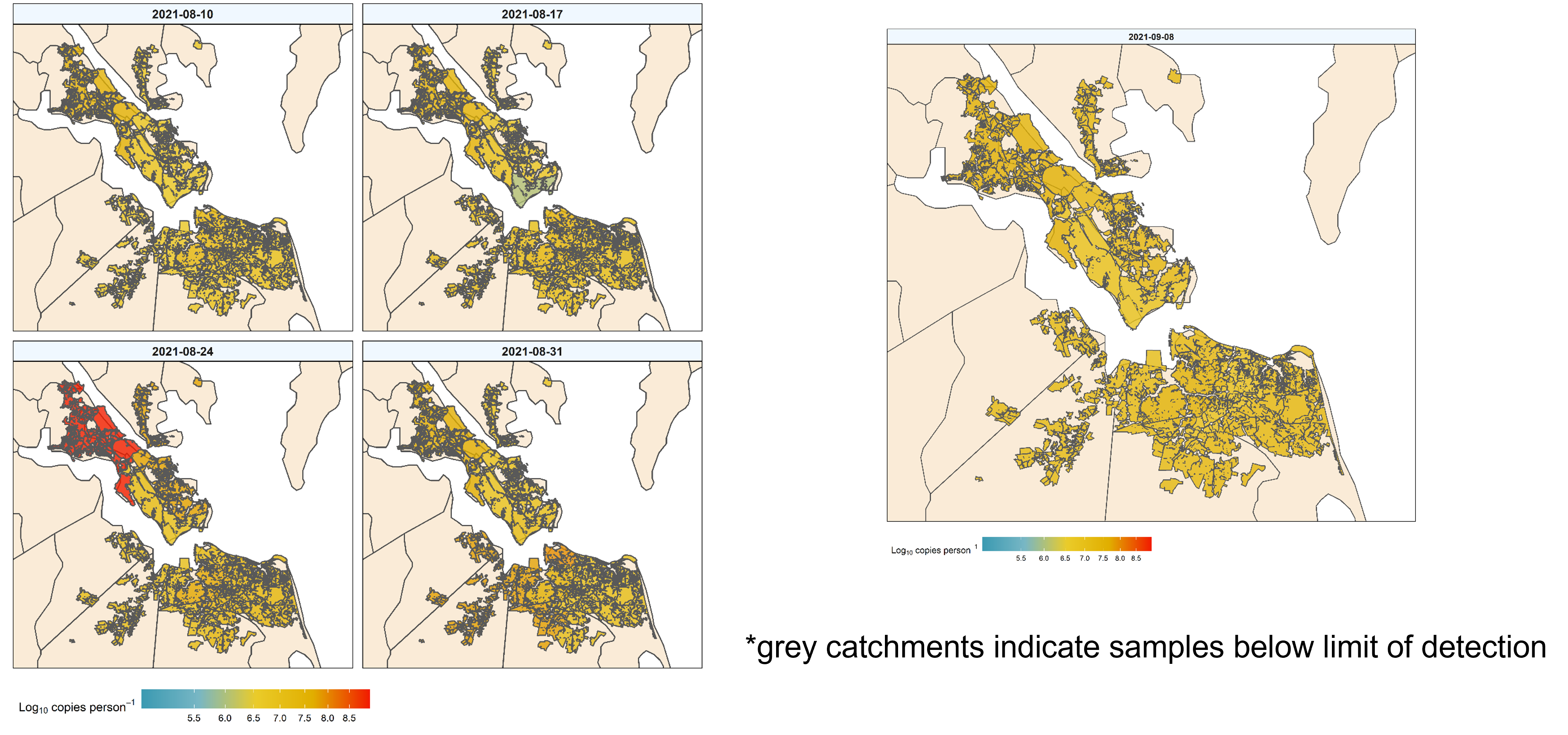 Spatial data by week. Heat maps represent population normalized loading in sampled WWTP catchments.
Previous
Next