James River Treatment Plant-SWIFT Facility Virtual Presentation (December 2020)
SWIFT – Sustainable Water Initiative for Tomorrow
Water is a valuable resource and should not be wasted.

HRSD has developed an aquifer recharge program, Sustainable Water Initiative for Tomorrow (SWIFT), to protect this valuable resource.

SWIFT WaterTM is used to replenish the depleted Potomac aquifer – deep below Hampton Roads.

The initiative is highly successful at HRSD's SWIFT Research Center and has progressed to Full Scale Implementation.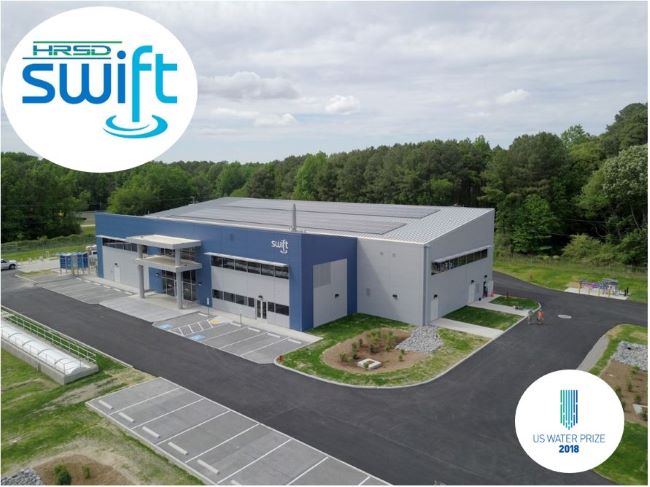 SWIFT – Sustainable Water Initiative for Tomorrow
Full-scale SWIFT will require upgrades to HRSD's plants across Hampton Roads.

SWIFT takes highly treated water that would otherwise be discharged into the Elizabeth, James or York Rivers and puts it through advanced water treatment to meet drinking water quality standards.

SWIFT Water is then added to the Potomac Aquifer, the primary source of groundwater throughout eastern Virginia.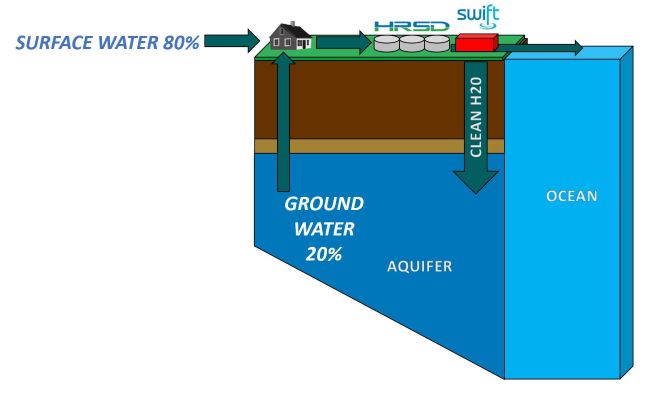 Why is HRSD doing this project?
HRSD's James River Treatment Plant at 111 City Farm Road in Newport News, VA is one of several plants which will be upgraded to include SWIFT treatment.

Upgrades at HRSD's James River Treatment Plant are an investment of over $400 million in the future of Hampton Roads.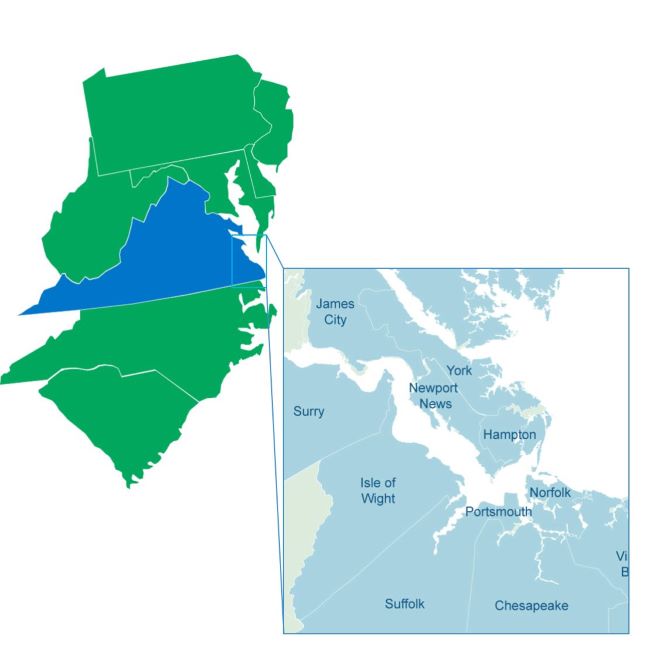 What is the property acquisition request?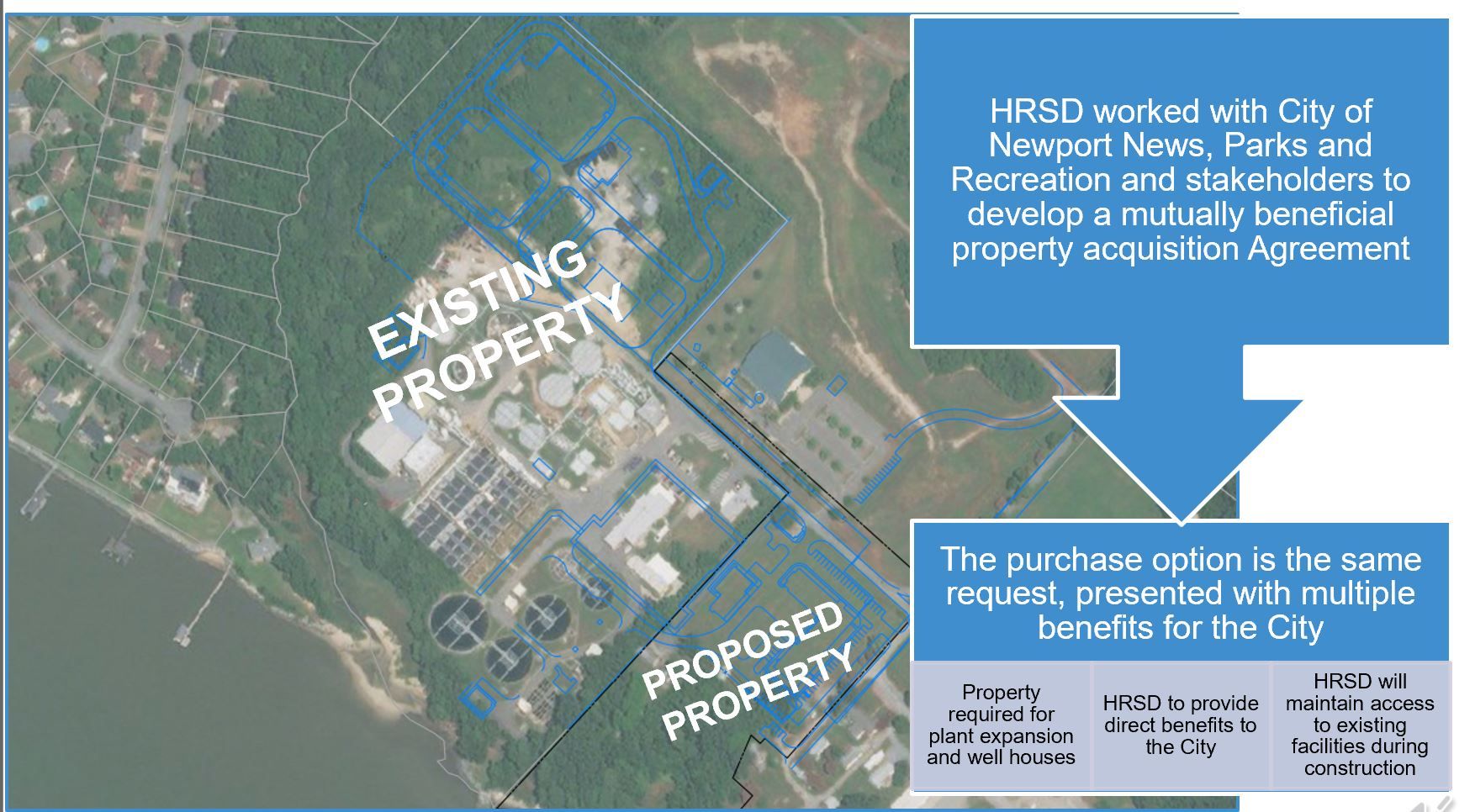 How much property is requested?
A total of 9.6 acres is requested from the City.

5.3 acres will be used for infrastructure including the Administration Building.

4.3 acres will be placed in an Open Space Easement for the City.

Plant upgrades will maximize usage of the existing parcels.

A trail will be constructed within the easements.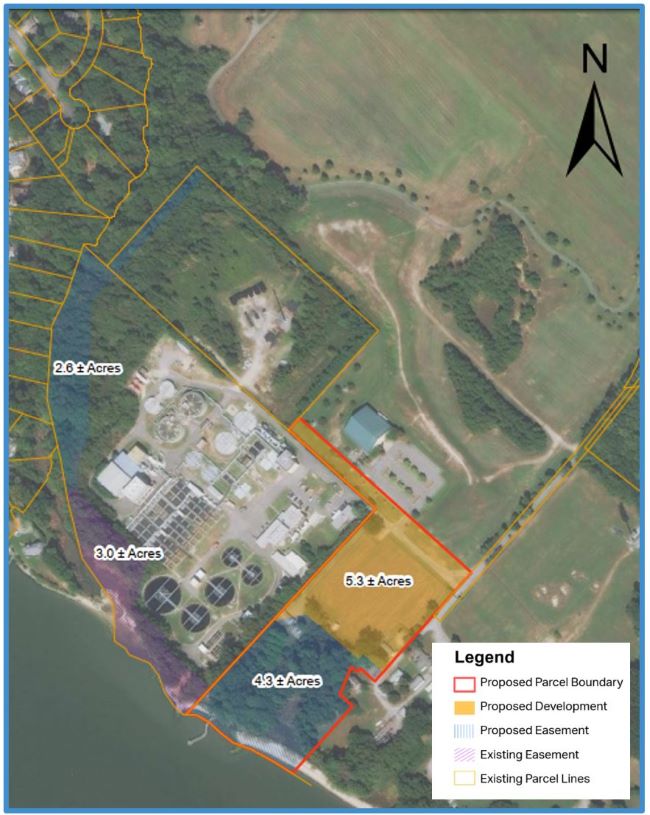 What are the Direct Benefits for Newport News?
Approximately 2 miles of new walking trails including public access to river views and the marina

Administration building provides a buffer to the plant – parking, rest rooms and community use of a meeting space

Open Space easement on the  waterfront portion of HRSD property

Cash payment - $10 Million

Transfer of 10-acre site on G Avenue to the City

Additional Funding – for City trail maintenance and other park assets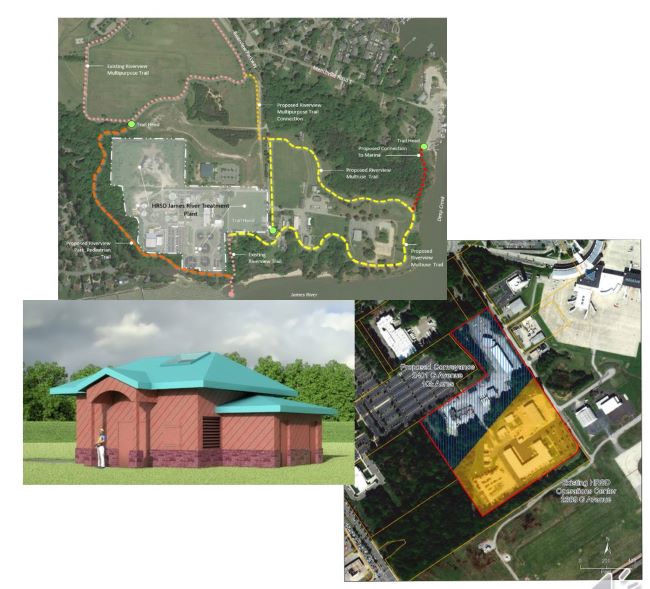 Where will the proposed Administration Building be?
The Administration Building will provide a transition buffer to the former City Farm site.

A meeting room will be available to reserve for community meetings.

Parking and restrooms will be available for public usage during park hours.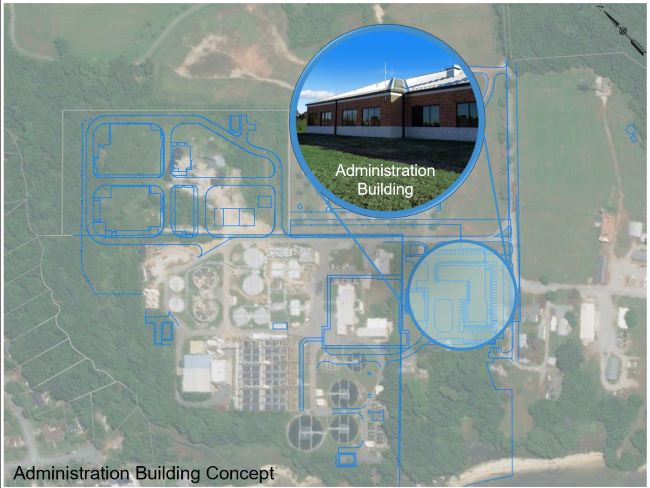 What is the proposed project timeline?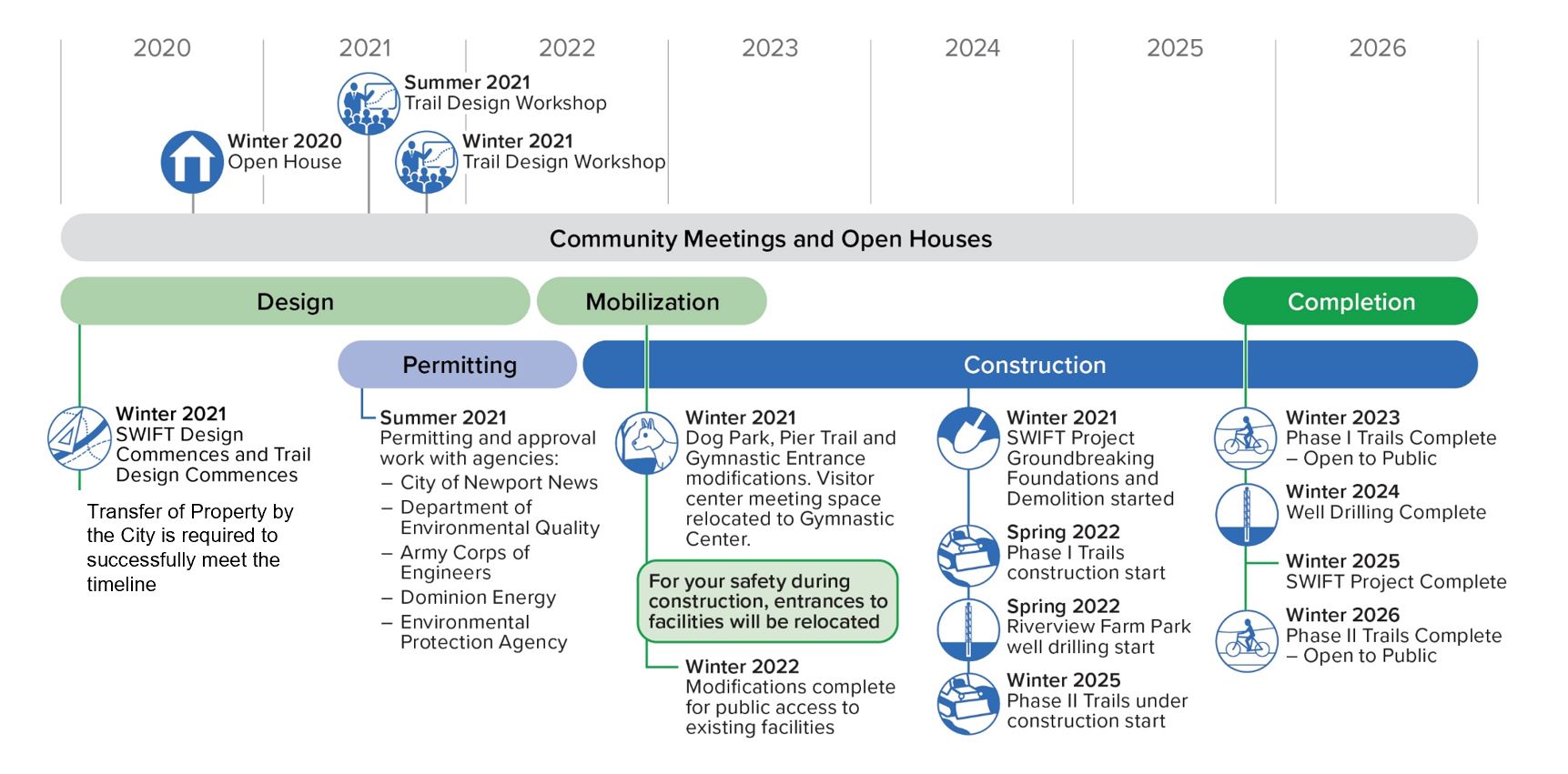 Where are the proposed well houses?
10 well houses total are required.

6 well houses located in Riverview Farm Park.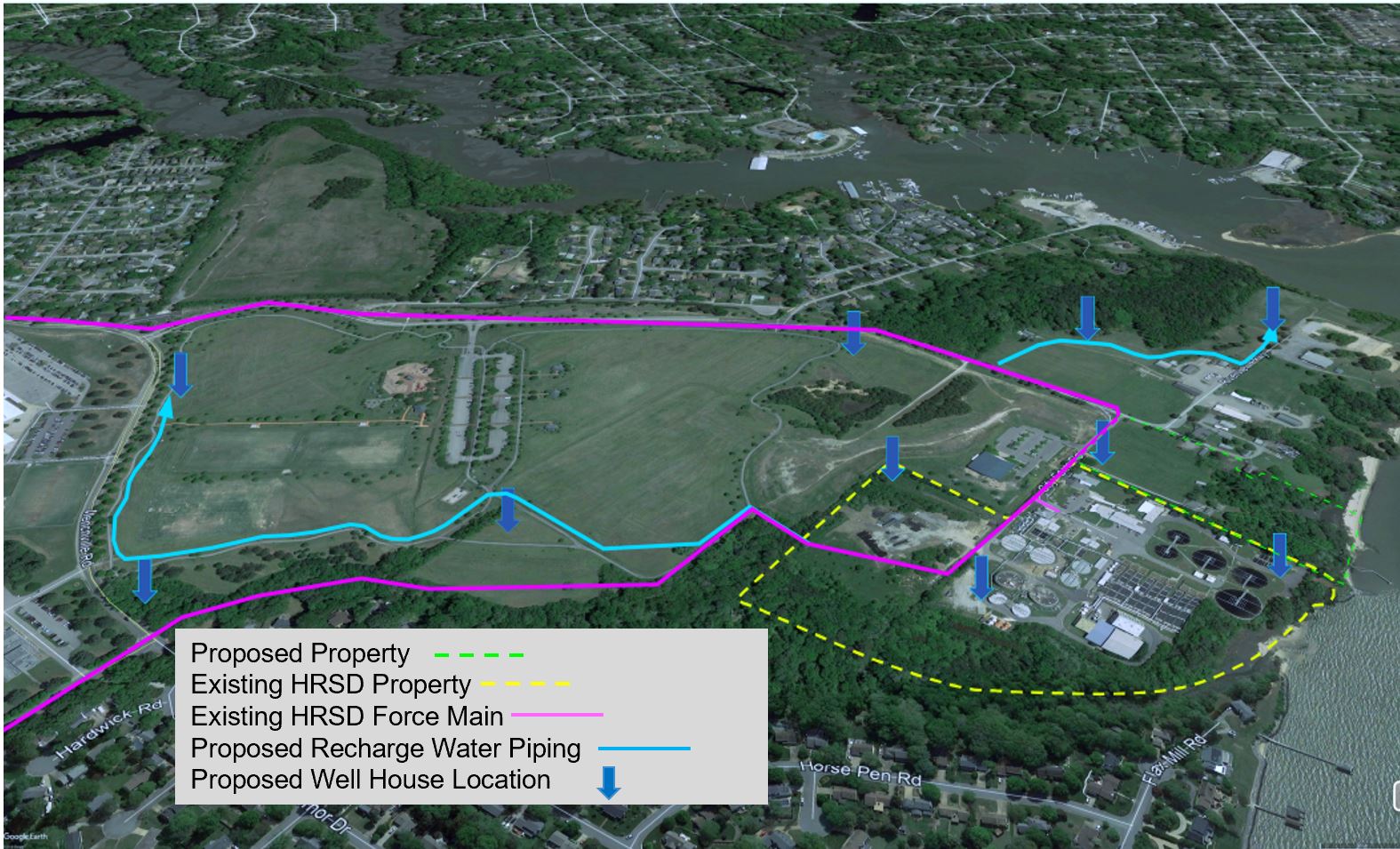 What will the well houses look like?
Well houses will be a similar architectural style to existing park structures and provide amenities to the public, such as:

Educational Information

Restrooms

HRSD will gain City approval for the final architectural style of well house.

Walking paths and landscaping will integrate the buildings with the park and trails.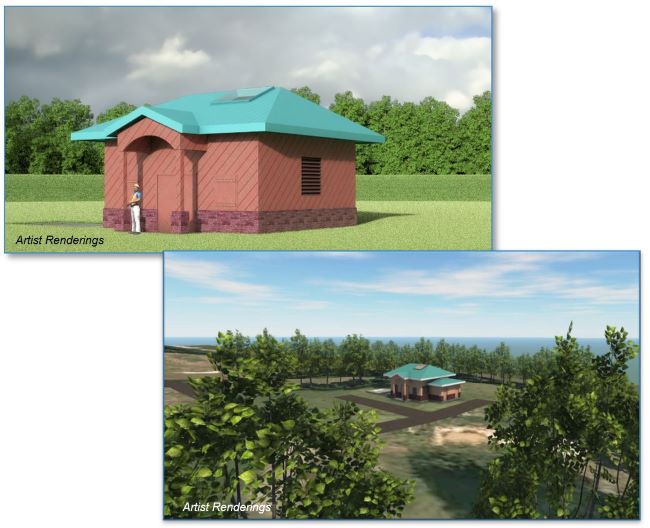 What is inside the well house?
Inside each well house is a pump and supporting equipment.

The pump is used to clean well screens for 30 to 60 minutes per day.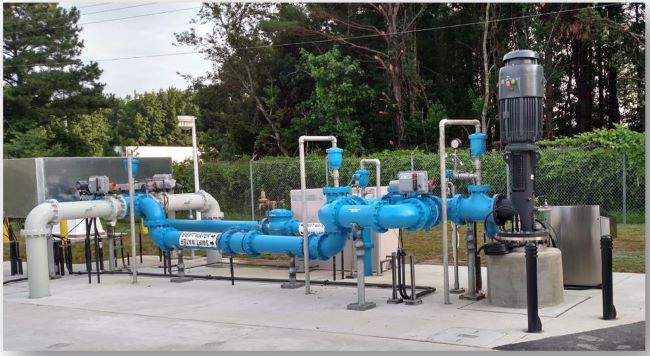 What is the sound level outside the well house during pump operation?
Example – Suffolk 3 MGD water withdrawal pump
Riverview Farm Park well houses are proposed with sound dampening materials to reduce the sound level heard outside buildings.

You may still experience some sound directly adjacent to a well house.

The photo shows an approximate decibel meter reading right outside a well house door in Suffolk. This measurement is similar to what would be considered sound heard from a conversation.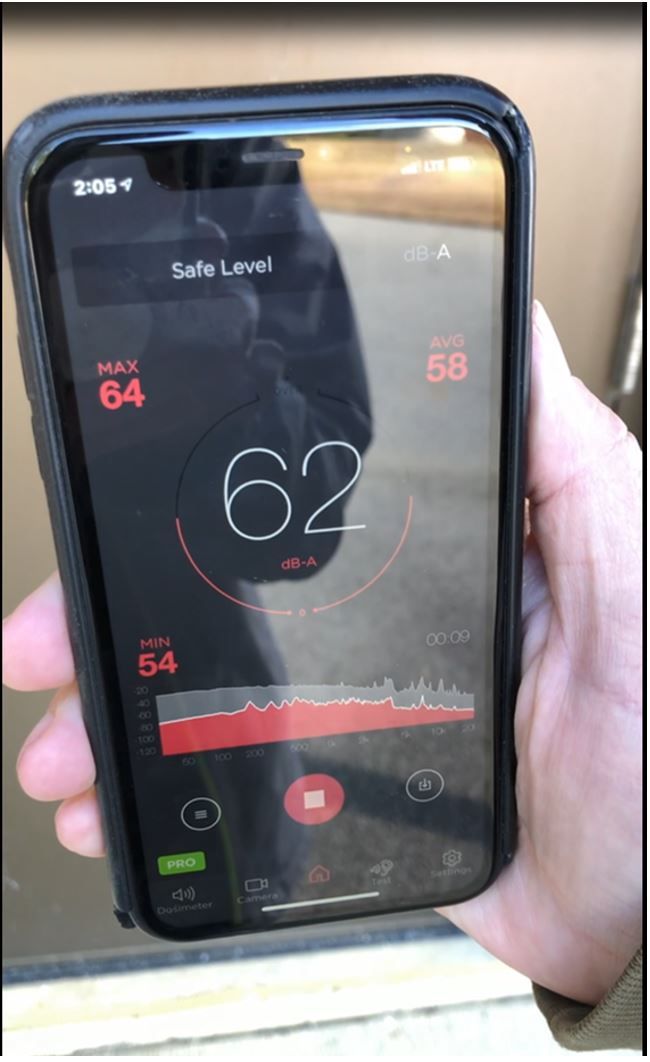 How will I continue to access park facilities during construction?
Roadway modifications are proposed to provide  separate access to Gymnastic Center and Dog Park.

Pier trail entrance modifications will accommodate access from Riverview Pkwy.

Construction activities may cause temporary closures of the pier trail as needed for public safety.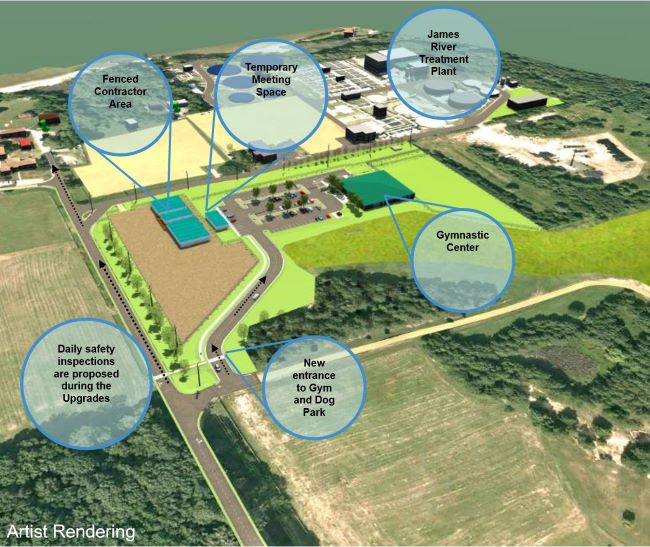 How will I continue to access park facilities during construction?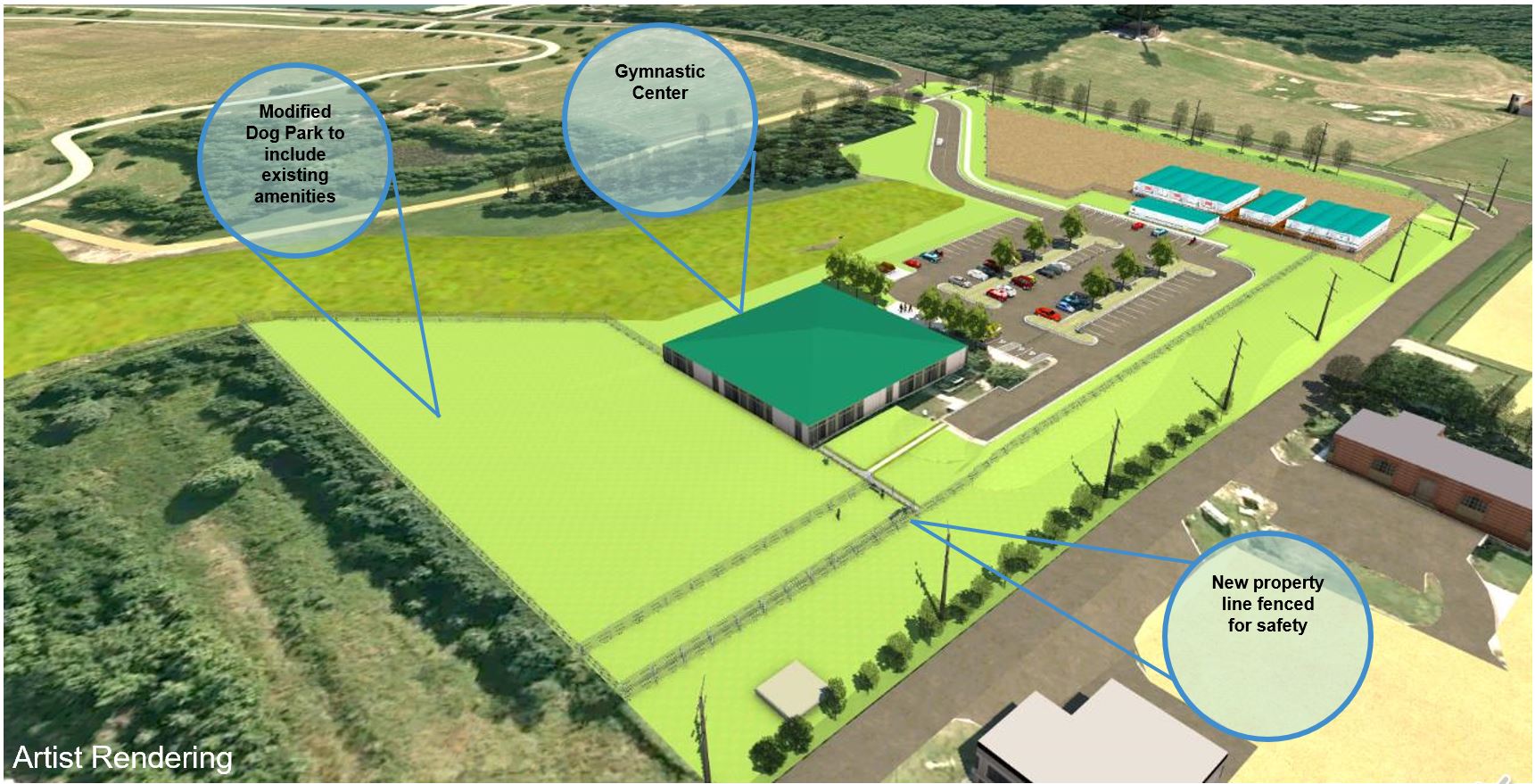 How will I continue to access the existing trails during construction?
Existing trails will be rerouted and marked to minimize public interactions with the Upgrades.

Restoration of disturbed areas will occur immediately after asset installation. Full restoration will occur when seasonally appropriate.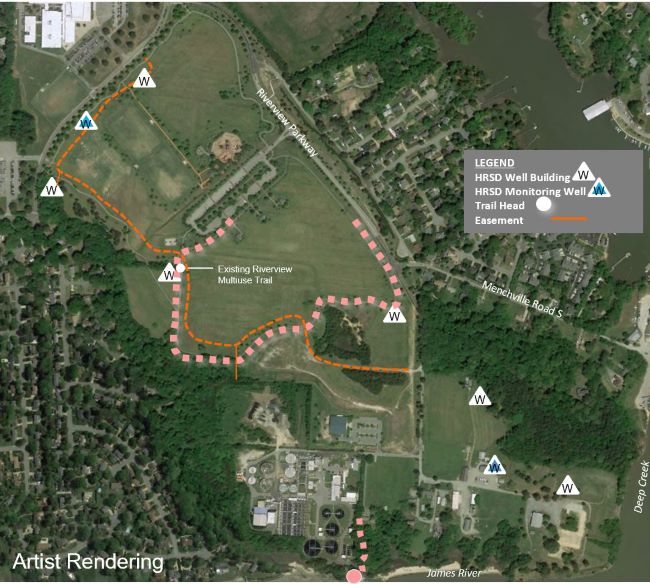 When will I have access to the proposed Trails?
Phase I Trails will provide over 1 mile of new Trail by 2023.

Ongoing SWIFT Upgrades at James River Treatment Plant require Trail construction phased for public safety.

All trails will be completed by 2026, providing a total of almost 2 miles of new Trails in the City.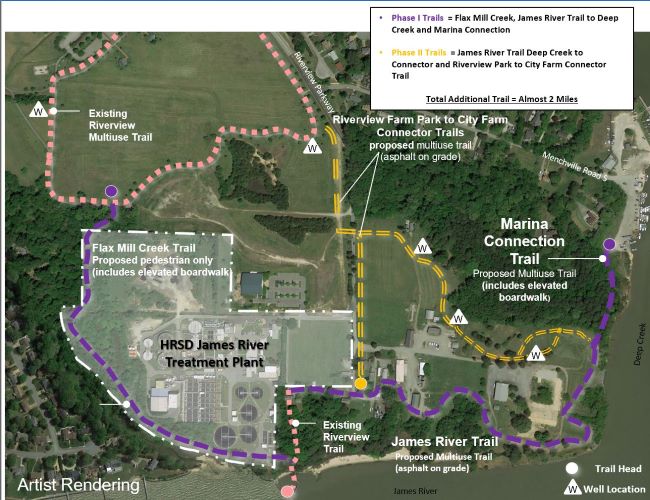 What will Riverview Farm Park look like after construction?
Final restoration of SWIFT Upgrades by late 2025

All new trails open by 2026

Well house buildings with amenities, bathrooms, educational information, benches; finished by late 2025

HRSD Administration Building provides public meeting space, restrooms and parking
What will Riverview Farm Park look like after construction?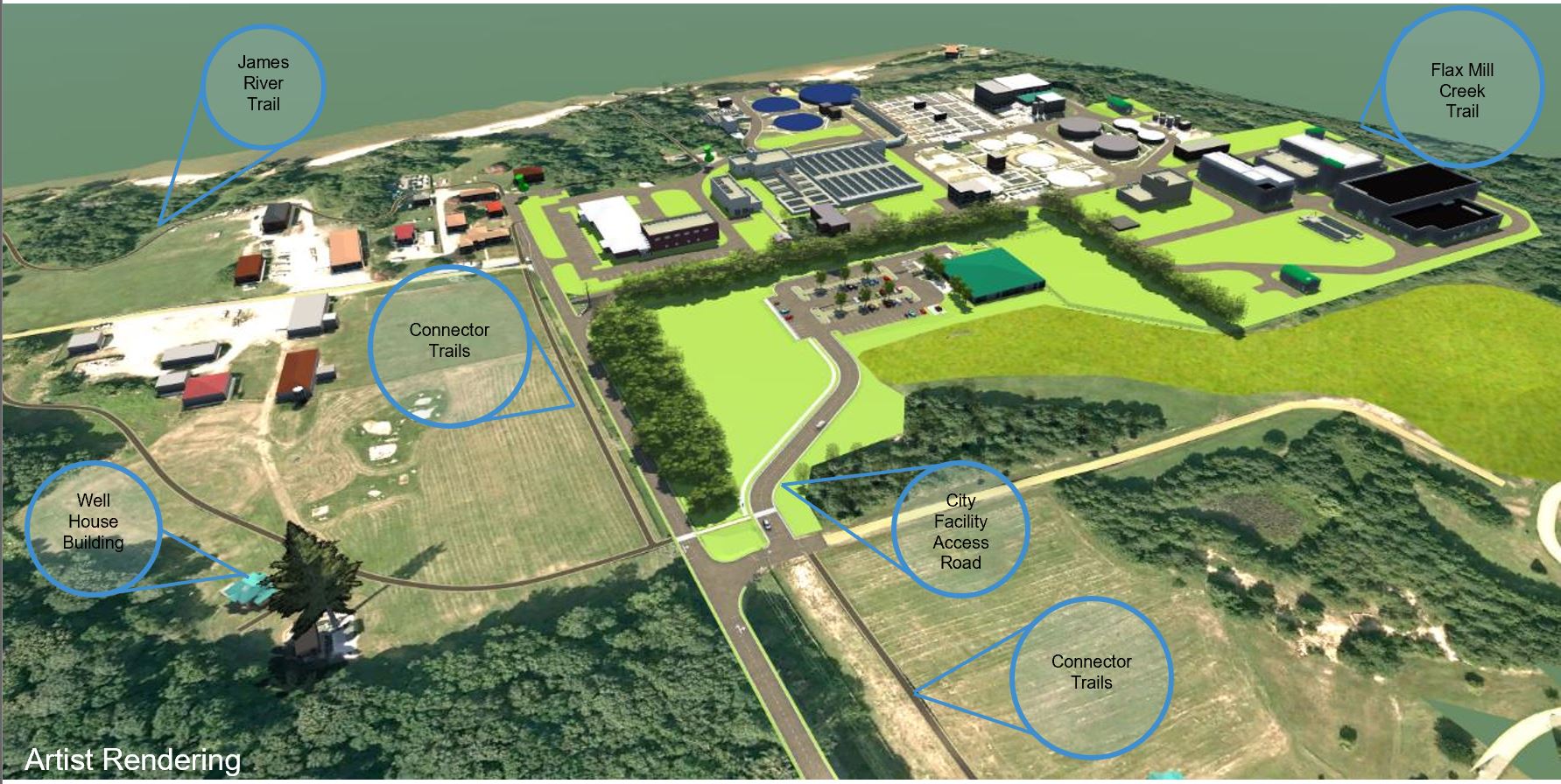 Where Can I Go For More Information?
Project Website:

HRSD Public Information Specialist:

Lisa Bolen at 757-460-7000

To learn more about SWIFT visit:

To participate in a live Zoom Q & A from 4 - 6 p.m. on December 16, please email Jennifer.klages@aecom.com to receive a link to join the meeting.
James River Virtual Open House Video
Previous
Next