Independence Boulevard Pumping Station and Pipeline Improvements
Body
Project Overview
HRSD, your regional wastewater treatment utility, is undertaking a project to update the internal equipment and reconfigure external buried piping at its existing Independence Boulevard Pressure Reducing Station located at 101 Independence Boulevard. The improvements are needed to improve station reliability. The answers to some Frequently Asked Questions (FAQs) are provided here.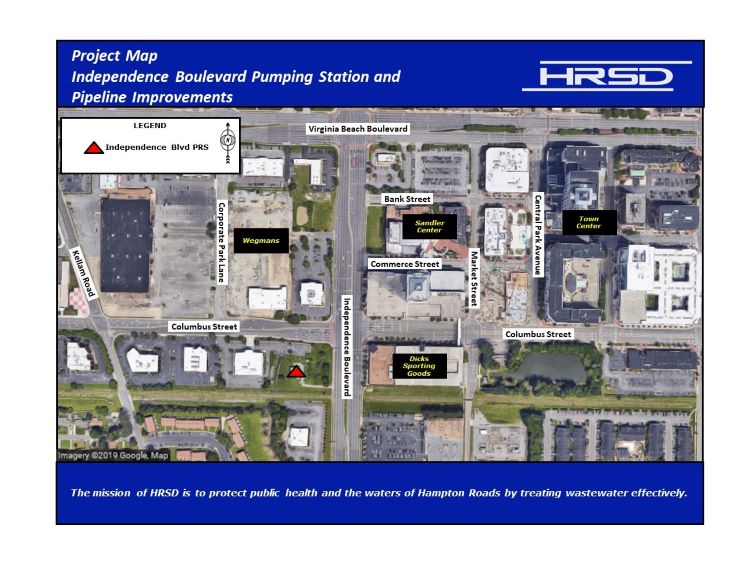 Project Schedule
Staging: March 2020
Construction: Winter 2020-Fall 2020
Restoration: Immediately following construction
Thank you for your support of this effort to help achieve HRSD's vision: Future generations will inherit clean waterways and be able to keep them clean.
You also may visit https://www.hrsd.com/independence-boulevard-pumping-station for additional information and project updates.
If you have any questions, concerns or comments about the project, please feel free to contact Lisa Bolen, HRSD Public Information Specialist, at 757.460.7000 or lbolen@hrsd.com.