Published on August 21, 2020
Do you enjoy learning about environmental science? Does learning something new at work every day interest you? Have you ever collected samples for lab testing or used lab results to draw conclusions? Would you like to incorporate chemistry, biology, geology, and/or geography into your job every day
If you answered yes to any of these questions, look no further! You should WORK FOR HRSD!
HRSD is responsible for cleaning wastewater for 18 cities and counties in Hampton Roads, Virginia. That means the water that flows down your drains and toilets travels to one of our 17 treatment plants where it is cleaned to meet strict federal and state standards before being discharged into local waterways.
HRSD is hiring a TSD Specialist to join our Water Quality department!
So, what Is TSD? TSD stands for Technical Services Division. We've asked two TSD Specialists to give you the ins and outs of what it is like to work for water as a TSD Specialist at HRSD.
What is a TSD Specialist?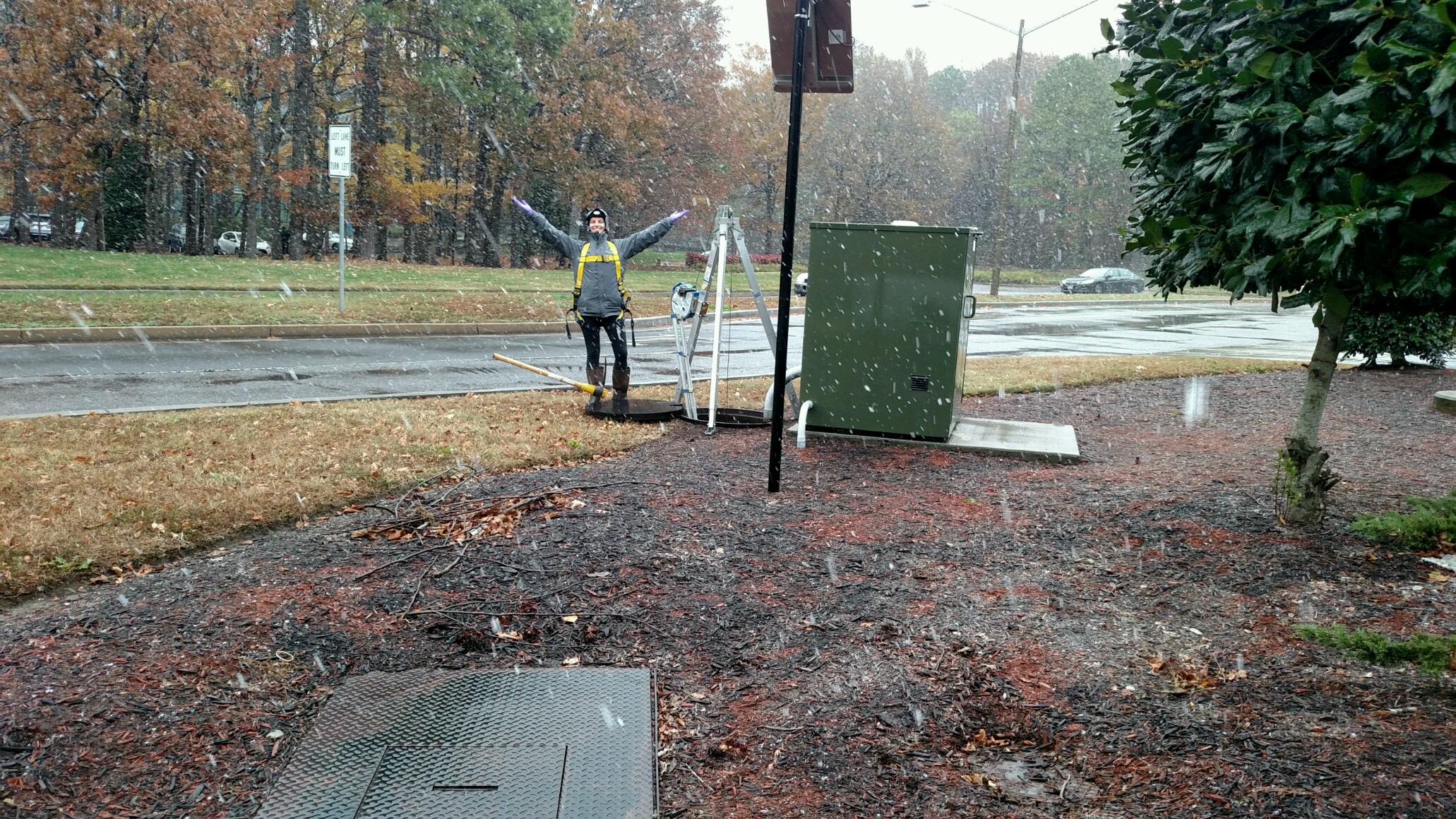 TSD field staff conduct water and wastewater sampling to ensure HRSD is operating within its permits.  A TSD Specialist is someone who leads a project, which means you oversee the organizing and planning of a sampling event for a project that is scheduled by your supervisor and an Environmental Scientist.  You lead a team of 2-3 people to conduct sample collection in the field and ensure all data collected is entered upon arrival back to the office.  There are projects you may work on that have been going on for years, and you may even have the opportunity to start and lead a new project. - Kali Cassara, Water Quality Specialist
What excites you about your job as a TSD Specialist?
This is one of the few jobs where I can honestly say that I learn something new every day. Even within my own scope of work, being in the field is always new and exciting. TSD Specialists are tasked with acting as project leads on various projects -- some can be old, and some are new. One of the best things about the work we do is that the science is always changing, so even if we are working on a project that has been ongoing for 30 years, there will be new techniques, technology, or even theories that help to improve the work we do.
Also, our team of individuals is amazing, and we work extremely well together to accomplish division- wide projects. This is the only job that I have had where it is easy to get up in the morning, and the 8-hour day seems to fly by. - Kyle Whedbee, Technical Services Division Specialist
What do you do at work daily in the Water Quality Department?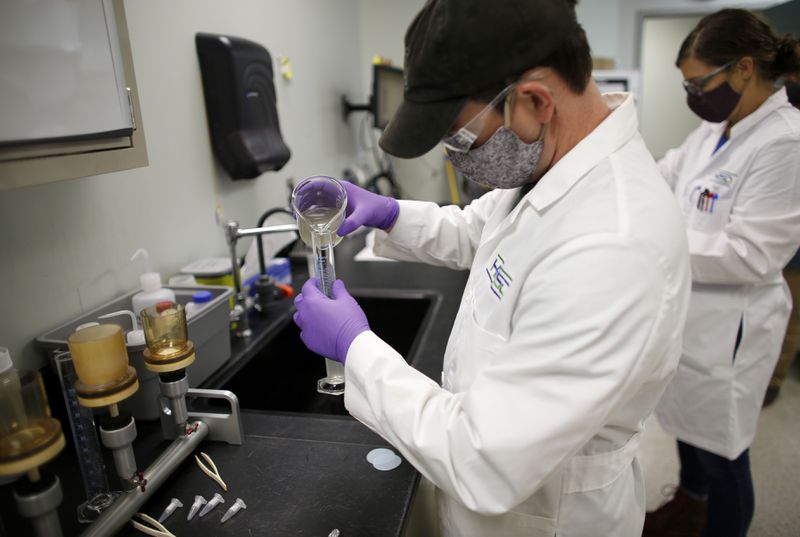 Almost every day we are going out into the field for sample collection, either from our SWIFT Research Center or wastewater sampling at one of our treatment plants.  A typical day consists of preparing equipment, sampling, collecting data, submitting samples to the Central Environmental Laboratory (CEL), and data entry. - Kali Cassara, Water Quality Specialist
Why would you recommend someone work at HRSD?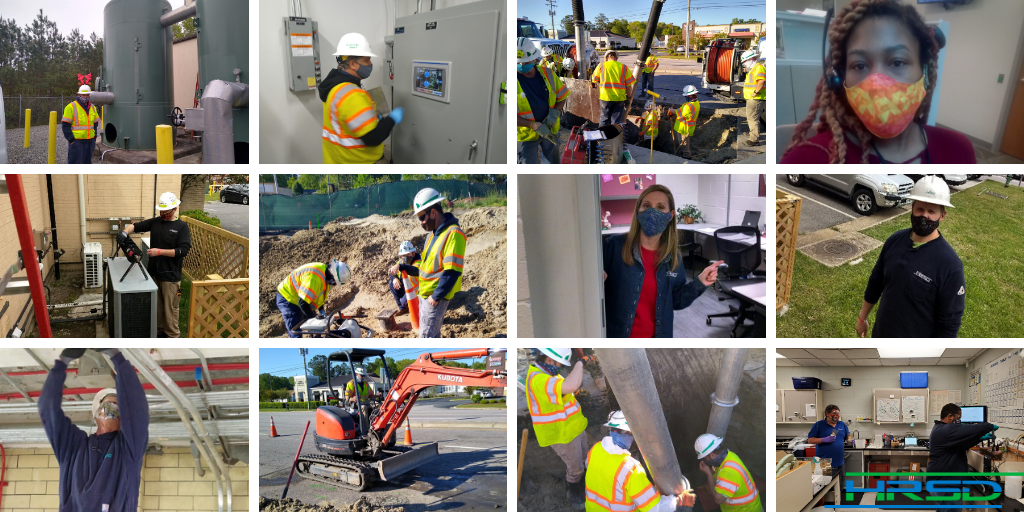 HRSD is an amazing place to work!
The work atmosphere makes the more routine or monotonous aspects of any career more enjoyable, and on top of that you really can't beat the benefits! Since I came to HRSD shortly after graduating from college, I had somewhat limited work experience but I can honestly say that I have met individuals here that I consider as close of friends as those that I have grown up with. Any other company can study water or benefit the environment, but one of the best aspects of my day is the interaction with the individuals that I work with on a daily basis. - Kyle Whedbee, Technical Services Division Specialist
Attributes and skills of a TSD Specialist
Flexibility
Interest in Science
Team Player
Time Management
By working for HRSD, you're joining a team of over 800 employees who respect the environment and love what they do! We're leaders in the water industry with projects such as SWIFT and wastewater epidemiology which tracks COVID-19 and other pathogens in wastewater. Working for water gives you an opportunity to work for the environment and give back to your region.
Be sure to check out our careers page at https://www.hrsd.com/careers.
About the Interviewees
Kali Cassara, Water Quality Specialist
Kali Cassara graduated from Old Dominion University with a Bachelor of Science. She majored in Biology with a minor in Environmental Issues and Management. She's been at HRSD for over two years. In her free time, Kali enjoys traveling and spending time at the beach.
Kyle Whedbee, Technical Services Division Specialist
Kyle Whedbee has worked for HRSD for four years. He majored in Biology with a minor in Chemistry. Kyle earned his master's degree in Public Health. His hobbies include agriculture, hiking, snowboarding, wakeboarding, and pets!