James River SWIFT Facility Construction – July 2023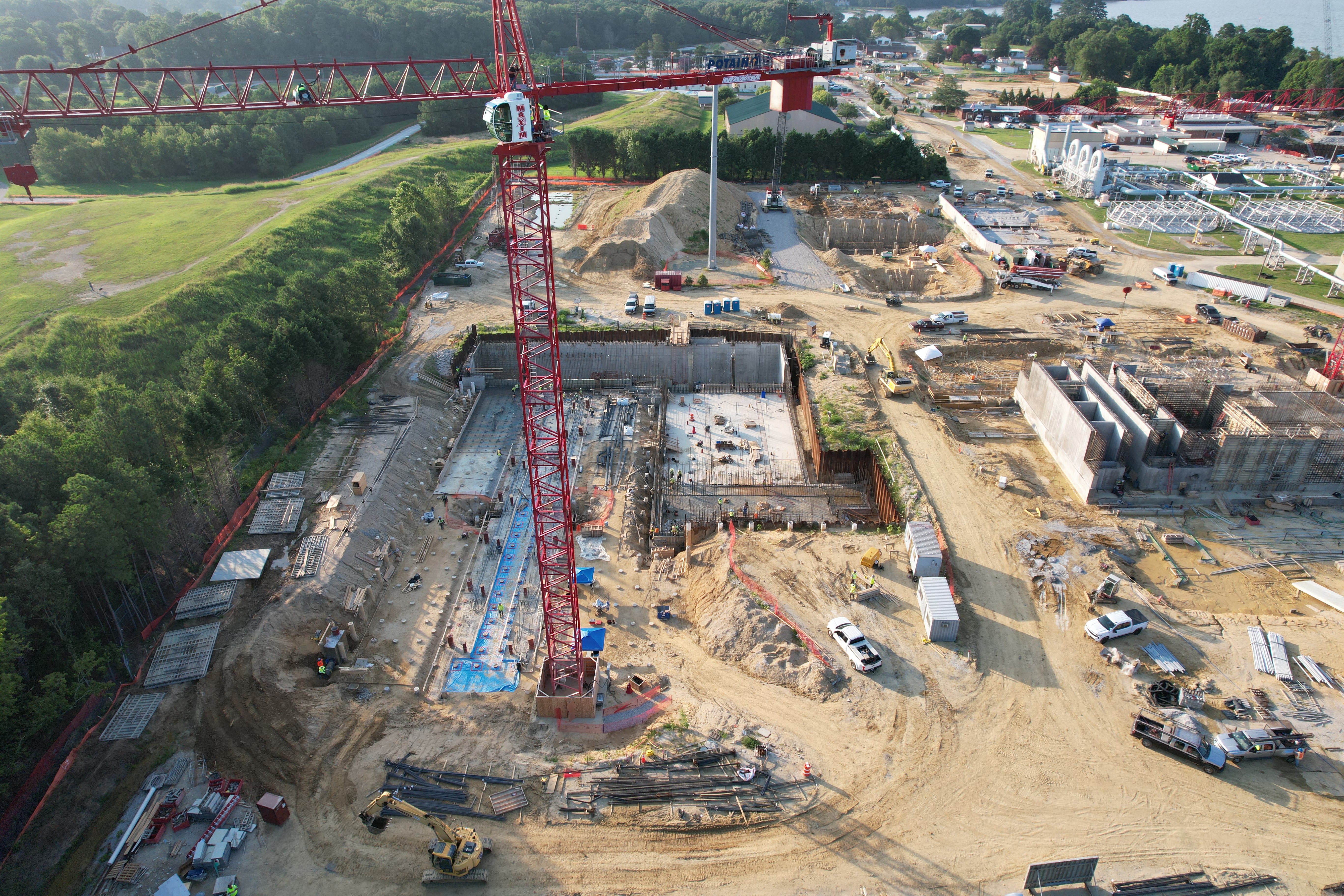 Nansemond Plant Service Area Managed Aquifer Recharge (MAR) Well Drilling Industry Outreach Virtual Meeting

HRSD held a virtual industry outreach meeting on Wednesday, May 17, 2023, to discuss the Managed Aquifer Recharge (MAR) well drilling at the Nansemond Treatment Plant. The team reviewed the expected timeline, well characteristics, and the procurement approach. If short-listed Design-Build team members have questions directly related to the Nansemond SWIFT Procurement, please submit them through HRSD's ERP Procurement System. Any other questions should be directed to Shannon Rice at srice@hrsd.com.

HRSD held a virtual industry outreach meeting on Tuesday, April 25, 2023, to discuss the Virginia Initiative Plant (VIP) SWIFT Tertiary suite of projects. If you were in attendance, we encourage you to provide feedback. Each of the responses will be important for the project direction. If you have questions or would like to schedule a time to meet in person or virtually with the team, please contact Akshay Kumar at akumar.ctr@hrsd.com.

HRSD's fourth annual SWIFT Industry Day took place on Thursday, January 26, 2023. After holding the two prior SWIFT Industry Day events virtually, it was a pleasure to host more than 350 people in person at the Holiday Inn Newport News-Hampton in Newport News, Virginia.

SWIFT Industry Day is an annual opportunity to learn about the status of the SWIFT program, what's on the horizon, and the many opportunities that exist. If you were unable to attend, a recording of the presentation, as well as presentation materials associated with each of our current projects can be found in our Virtual Open House Space.

If you haven't had an opportunity to visit the SWIFT Research Center, the virtual self-tour of the research center is available for you to visit at your convenience: HRSD SWIFT Research Center Virtual Tour.
Here are some photos from our 2023 SWIFT Industry Outreach Day, courtesy of Jpixx.