Written by Lacie Wever, HRSD Community Education and Outreach Specialist Published on October 26, 2021
Halloween H20 is the seventh Halloween movie of the classic Halloween film series starring Michael Myers. This movie takes place 20 years later, giving it the shortened name Halloween H20. Or, as my husband would call it – the best Halloween movie of all time – his words, not mine. He insists that it is not spooky season until we watch Halloween H20. Although relentless, I indulge for the sake of the season.
At HRSD, Halloween H20 has a little bit of a different meaning. As the regional wastewater authority, it's only appropriate for us to celebrate the holiday by incorporating ways to save water.  So even if you're like me, not a true fan of Michael Myers, you can still celebrate Halloween H20!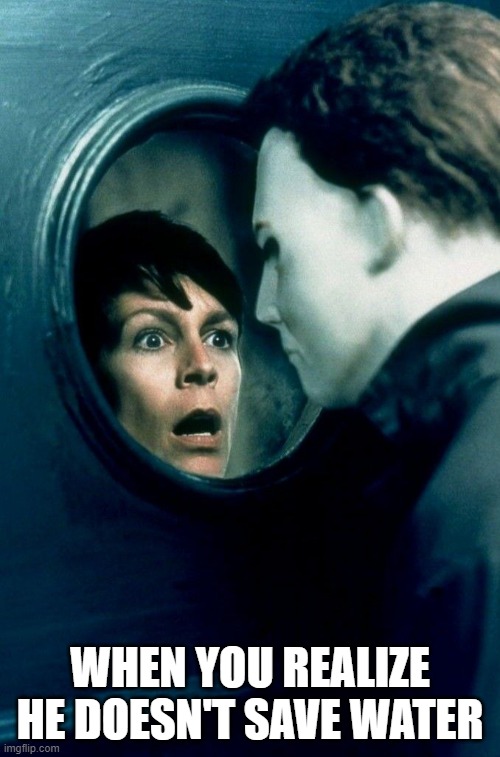 Halloween H20: Halloween and the Environment
From the candy to the costumes, there is a lot to think about during our Halloween H20. In fact, it is anticipated that 65% of Americans will celebrate Halloween this year. Most of them will give out candy of some sort (source). This is great news for the trick or treaters, but it may not be such great news for the candy wrappers that often end up on the ground. 300,000 tons of candy are sold during the Halloween season – that's six Titanic's worth of sweets (source)! Think about what happens to each of those wrappers. They're either sent to the landfill or travel to our waterways.
Whether or not we realize it, the actions we take in our lives have impacts on the environment, including our waterways.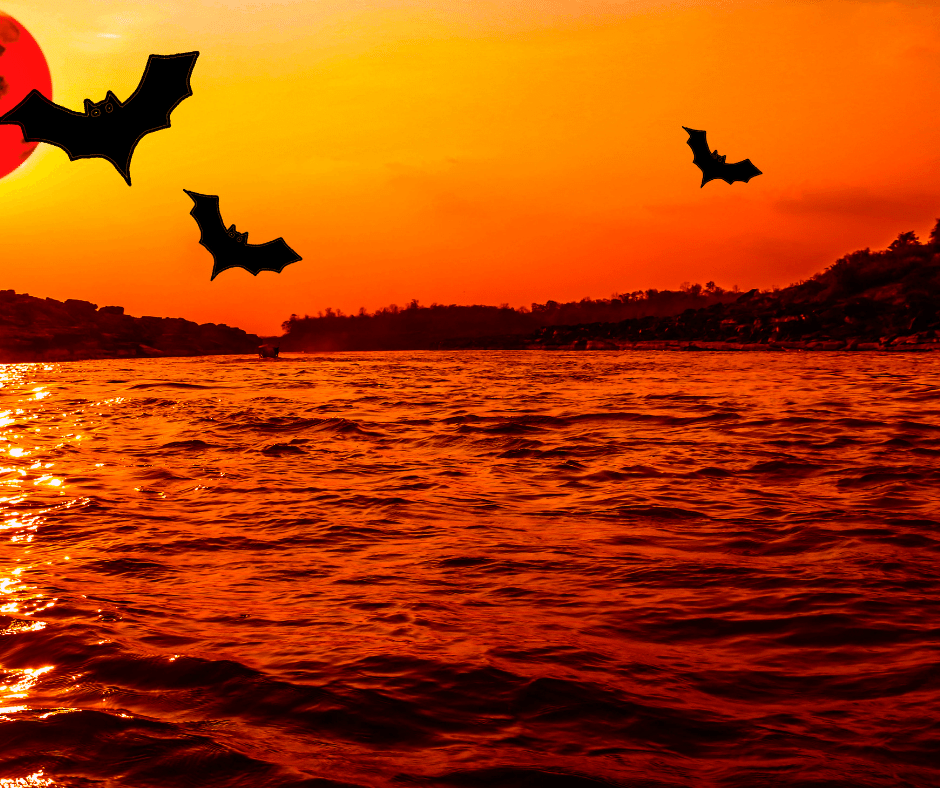 Here are three ways to Celebrate Halloween H20:
Rethink the candy
Hand out candy with minimal packaging to help keep litter from candy wrappers off the ground.
Remember, litter on the ground travels to our waterways through storm drains. Help keep our waterways clean by keeping any litter off the ground this Halloween season. Another great option for Halloween is passing out items like reusable straws or pencils for kids instead. They'll have PLENTY of candy to fill their pumpkins so a nonsweet treat may be well received (and much appreciated by parents)!
Skip the water bottle
As a mom of two littles, I know that an activity as simple as trick or treating around the neighborhood still requires me to pack up the kids with lots of supplies, just in case. When you're out and about trick or treating this year, pack up your reusable water bottle instead of bringing plastic water bottles.
Did you know Norfolk's tap water was voted best tasting in the state? Take advantage of Hampton Roads fresh, delicious tasting local water and abandon those single-use plastic water bottles. This not only supports your local community, but it also decreases plastic waste.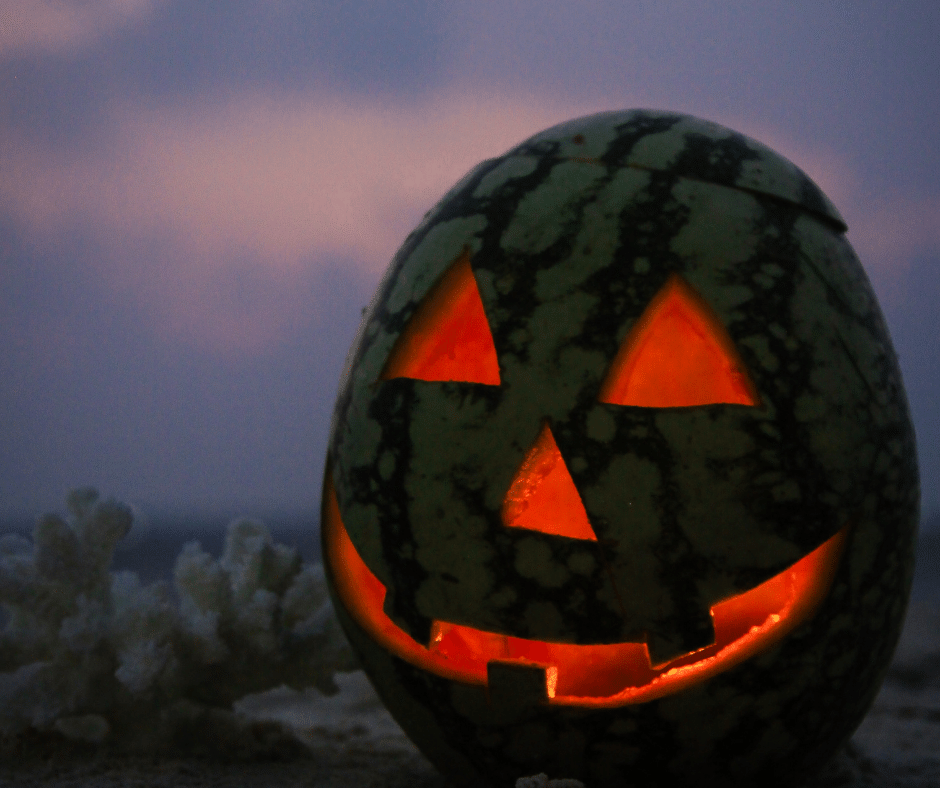 Repurpose costumes
Instead of tossing your costume after Halloween, try donating it or repurposing it for other uses. This will cut down on textile waste. Did you know it takes almost three thousand liters of water to produce one cotton shirt (source)? Finding ways to reduce and repurpose instead of disposing of textiles saves water and is better for our environment.
How are you celebrating Halloween H20 this year? Let us know of Facebook or Twitter @HRSDVA.