Published on January 12, 2021
The COVID-19 global pandemic has caused dramatic changes for everyone in the last year.
In the early spring of 2020, much like other events and activities around the world, HRSD outreach and education efforts came to a halt. Prior to COVID-19, the HRSD Community Education and Outreach Specialist and HRSD staff frequently conducted school outreach, presentations, and tours of our SWIFT Facility. 
During COVID-19, HRSD has adapted to virtual experiences by continuing wastewater education and outreach with the following resources:
Printable Outreach Resources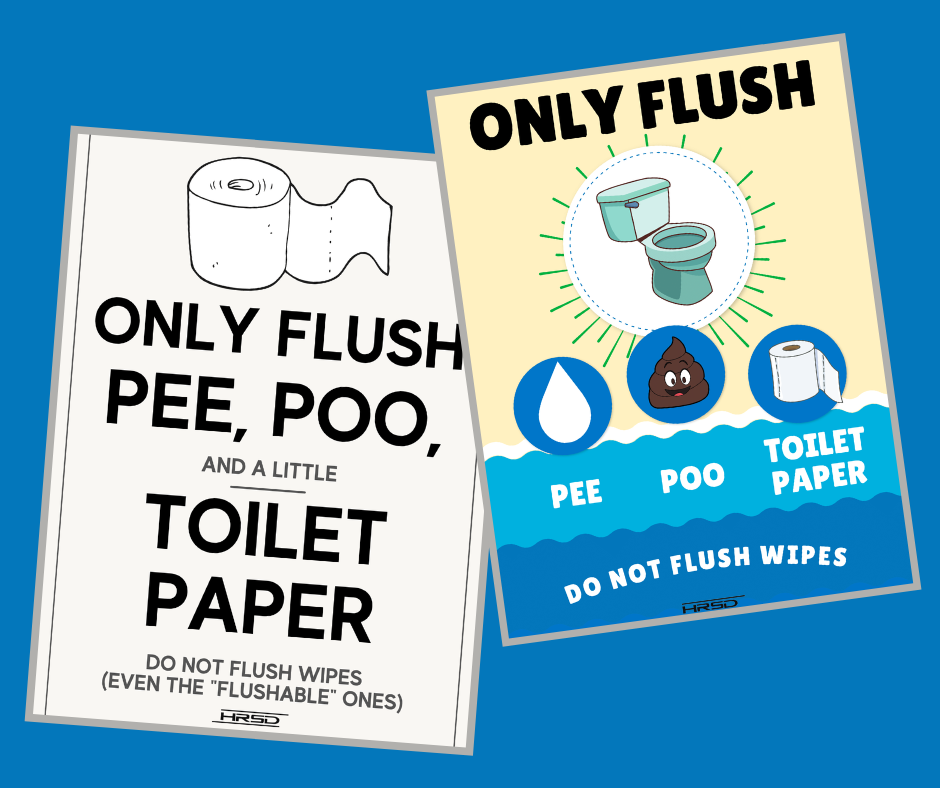 Simply click the link, print, and enjoy! These on-the-go worksheets are easy to print and use for classroom experiences and to reinforce STEM curriculums. 
Social Media Content Sharing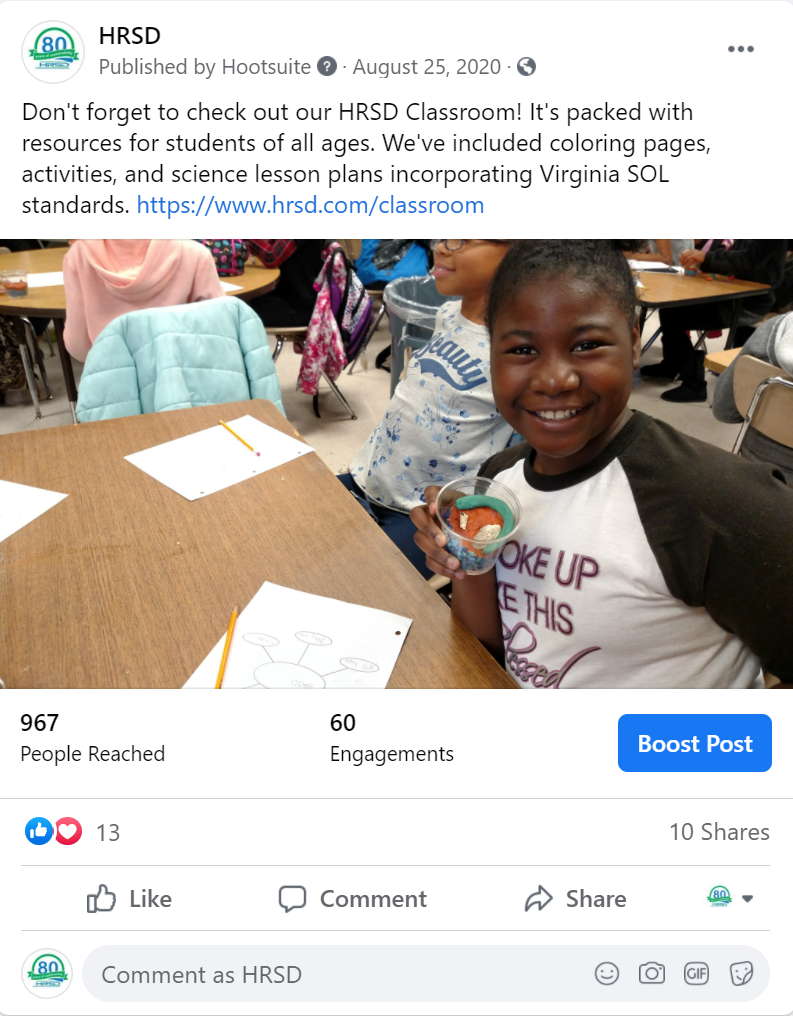 According to research, 46% - 51% of US adults were using social media more since the pandemic began (emarketer.com). To take advantage of this increased engagement, HRSD has increased the amount of shareable content posted on social media platforms. HRSD customers are encouraged to follow us on Facebook, Twitter, LinkedIn, and NextDoor for frequent updates. 
SWIFT Virtual Tour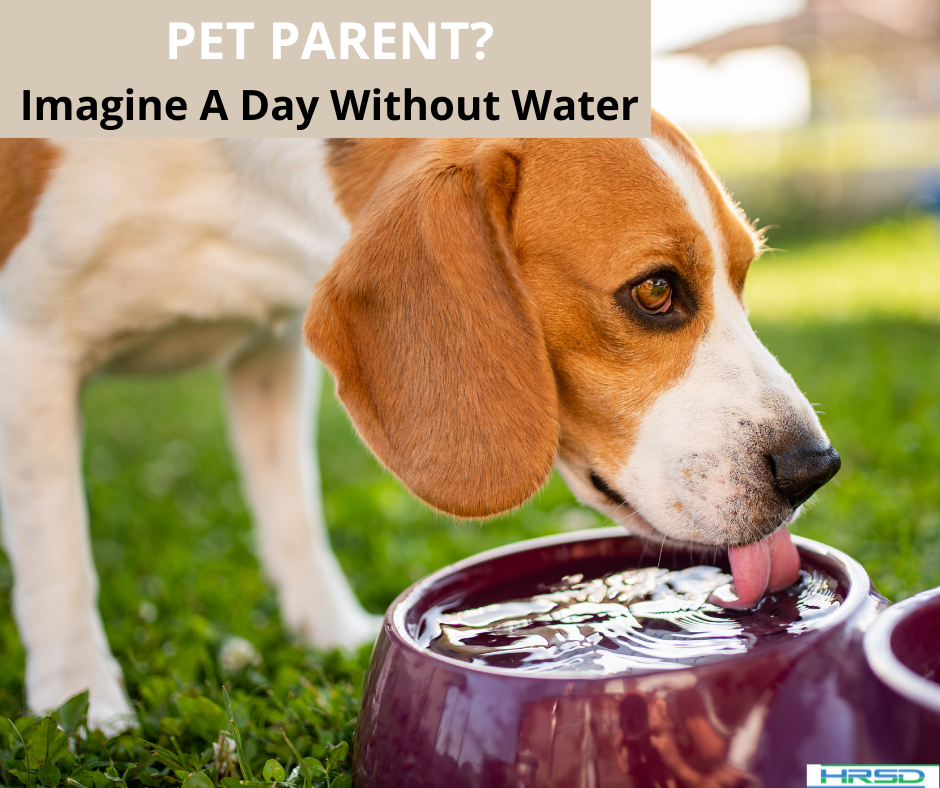 Now you can have a first-hand look at how HRSD is bringing wastewater to drinking water quality standards! SWIFT is an innovative water treatment project in eastern Virginia designed to further protect the region's environment, enhance the sustainability of the region's long-term groundwater supply and help address environmental pressures such as Chesapeake Bay restoration, sea level rise and saltwater intrusion. SWIFT takes highly treated water that would otherwise be discharged into the Elizabeth, James or York rivers and puts it through additional rounds of advanced water treatment to meet drinking water quality standards. The SWIFT Water is then added to the Potomac Aquifer, the primary source of groundwater throughout eastern Virginia. Take the SWIFT Virtual Tour here!
Updated HRSD Classroom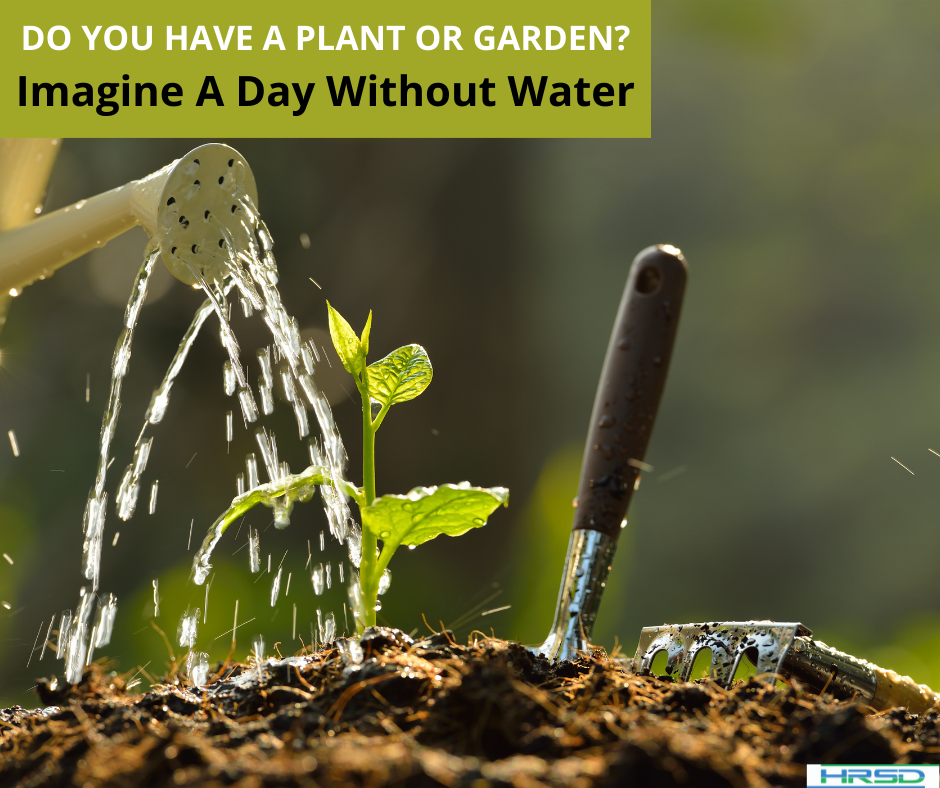 Our HRSD Classroom provides a network of information, resources, and games for teachers and students of all ages! We've recently updated this webpage to include new lesson plans that can easily be incorporated into school curriculums from your home office for virtual school or in the classroom!

Virtual Presentations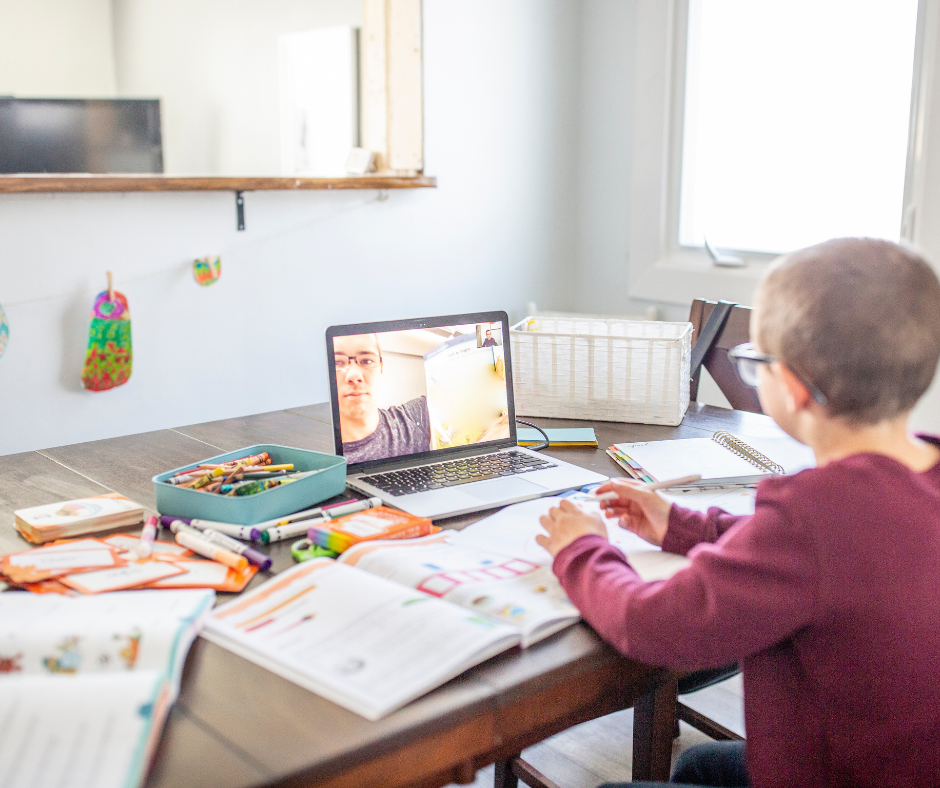 In lieu of personal classroom visits and outreach event attendance, HRSD is offering virtual presentations. Public, private, and homeschool educators can now schedule time with the HRSD Community Education and Outreach Specialist for a live virtual classroom presentation. These virtual presentations offer customized lessons to address water education needs based on your curriculum. 
For virtual hands-on activities such as those shown in the HRSD Classroom, educators can request to have supplies dropped off to a central location in order to be distributed or picked up by students. Once students receive materials, the activity can be done collectively via the chosen virtual platform with the HRSD Community Education and Outreach Specialist. 
In addition, virtual presentations can also be arranged for civic groups, colleges, Scouts groups, and other organizations. We are happy to accommodate to meet the needs of your group. 
Please note all virtual presentations are available to organizations within the HRSD service area. Contact Lacie Wever at LWever@HRSD.com

We've all made adjustments in our personal and professional lives for the public health and safety of our communities. HRSD is no different. We remain fully operational throughout the region to ensure reliable, continuous service. Our goal with providing virtual education and outreach services is to continue to serve our ratepayers with environmental education to help ensure future generations will inherit clean waterways and be able to keep them clean.