South Norfolk Pump Stations & Sanitary Sewer Replacement Project
Body
--NOTICE OF 24-HOUR WORK--
The contractor for HRSD, your regional wastewater treatment utility, is planning a brief period of 24-hour work to pump out sanitary sewer pipelines. This work is necessary to prepare for the relocation of sanitary sewer pipelines on Park Avenue. The work will occur between the following times:
9 AM Tuesday, 6/28/2022 - 9 AM Wednesday, 6/29/2022
During this time, crews will use vactor trucks to pump out the sanitary sewer pipelines. You may notice trucks entering and leaving the area as well as noises from the pumps. Temporary lighting may be used to assist the crews during the night.
Your water and sewer service will not be disrupted.
The pumping will occur at the following locations:
1338 Porter Street (the empty lot located at Park Avenue & Porter Street across from Rena B. Wright Elementary School)
1500 Bainbridge Boulevard
2812 Bainbridge Boulevard
Please see below for the map of the pumping locations.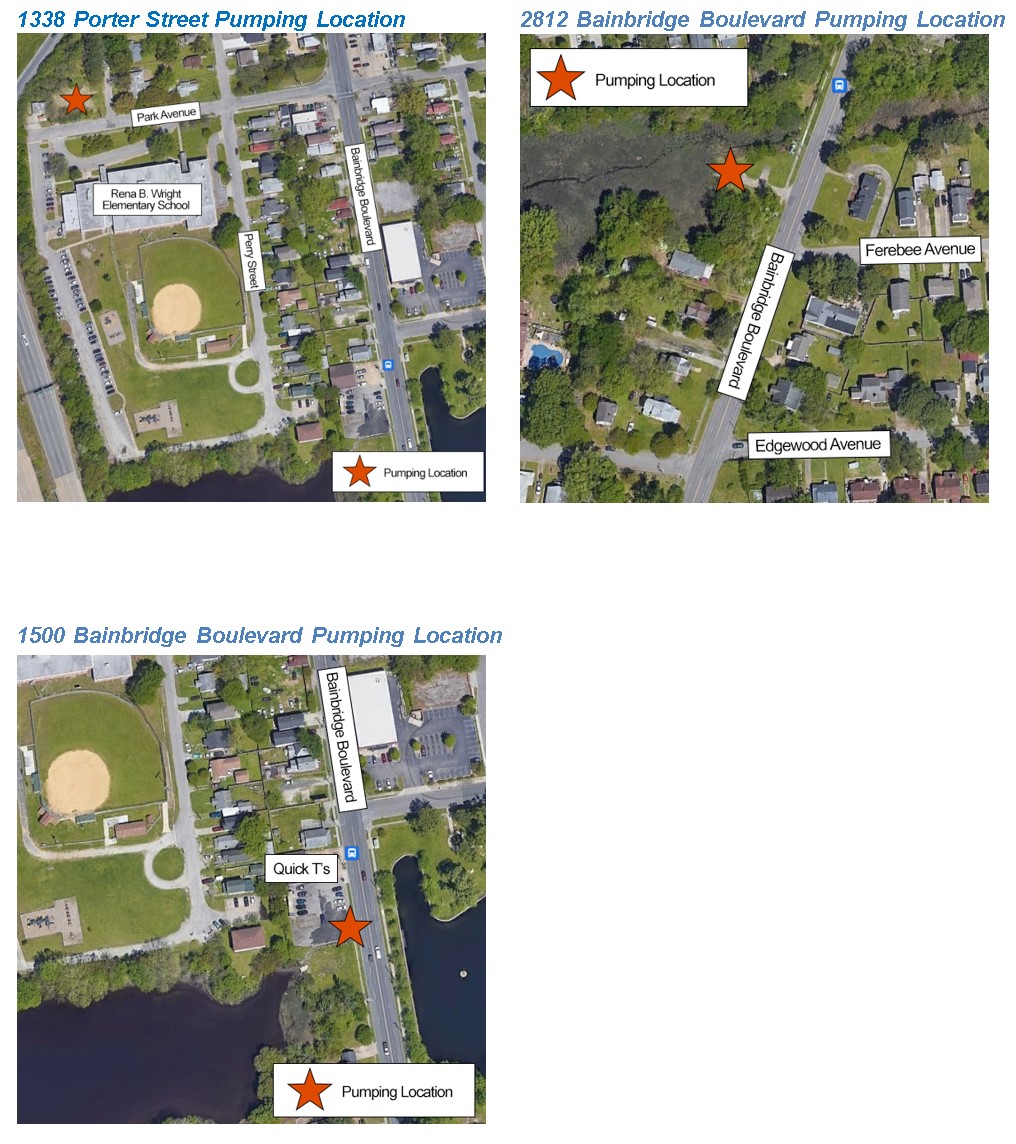 More information about this project can be found at the project webpage:
www.hrsd.com/south-norfolk-pump-stations-and-sanitary-sewer-replacement-project
 :
Should you have any questions or comments, you may contact:
HRSD Public Information Specialist:
Lisa Bolen
757.460.7000
lbolen@hrsd.com
Onsite Inspector (Emergency Concerns):
Michael Hughs
757.692.5128