Written by Lisa Bolen, HRSD Public Information Specialist Published on May 5, 2021
During the month of April, HRSD's Sustainable Environment Advocacy (SEA) team organized a community cleanup at a different location every Saturday. Earth Day is April 22nd after all, so why not do some good by cleaning up public areas that are susceptible to litter?  
April 3, 2021 - Chatham Trail, Newport News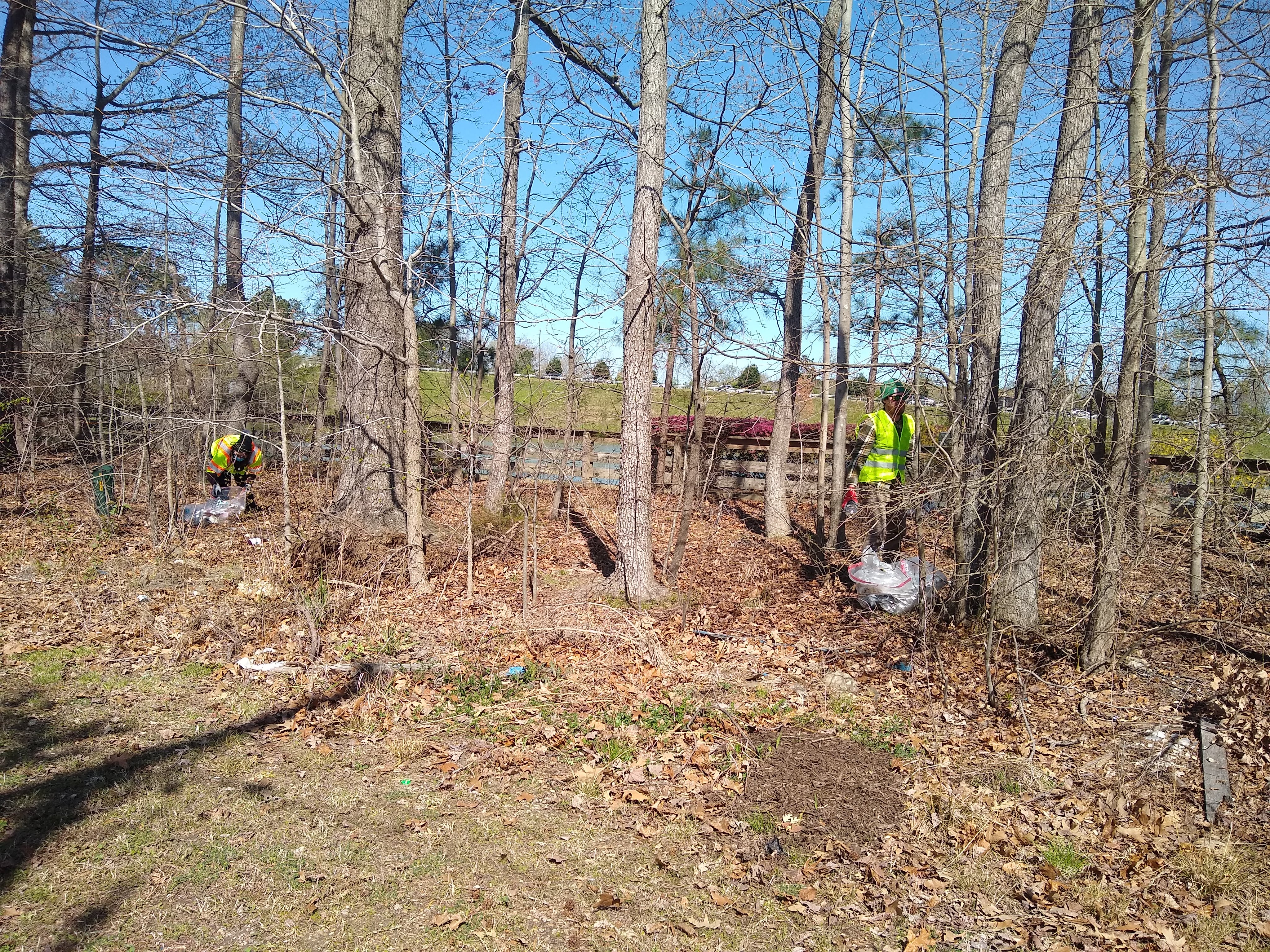 Collected 250 pounds of litter

I participated in the cleanup at Chatham Trail in Newport News. Upon arrival, the 5 of us who volunteered that day looked at the slightly wooded area that was nestled between the public walking trail and a strip shop and was also near the interstate. It did not look that dirty! We each took one trash bag and figured we could each gather one bag full and be done for the day. Little did we know how much litter was actually there when we went in closer. 

"My biggest take away was to look deeper. If I was just getting in some sunlight and exercise at Chatham Trail, I would have been none the wiser to what was off the path. It was a seemingly manicured and lovely place, but since I was searching for trash, I certainly found it 15 feet off the path. It has made me more aware to look deeper, and even if it's camouflaged, trash is still there!"
~Diane, a HRSD volunteer

In just two short hours, we collected 16 bags of trash. To me the most shocking thing we found were approximately 30-40 plastic liter bottles that were full of liquid that appeared to be urine. The person we organized the cleanup with told us that area was a spot that the homeless often used, and it really opened up our eyes. 

"Without trash receptacles available to the community, where can those without a home throw their trash?  Participating in these events has helped to stoke my passion for cleaning up my community on a more frequent and continual basis.  We only have one earth and it is up to all of us to keep it beautiful."
~Dawn, a HRSD volunteer
April 10, 2021 - Military Highway, Norfolk
Collected 311 pounds of litter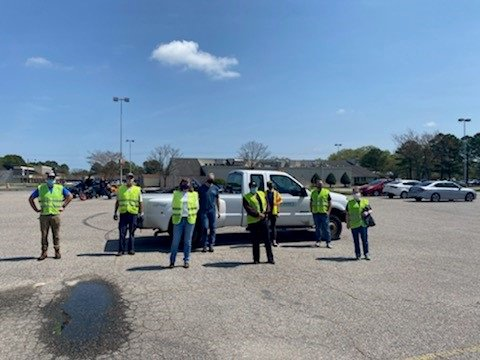 It was an eye-opening experience that made us glad that we could help clean these natural areas but also saddened us that there was so much litter in the first place. It was amazing to see what a handful of people could do in only a couple of hours. Imagine how much could be done if more people participated in cleaning up their communities?
April 17, 2021 - Fort Monroe, Hampton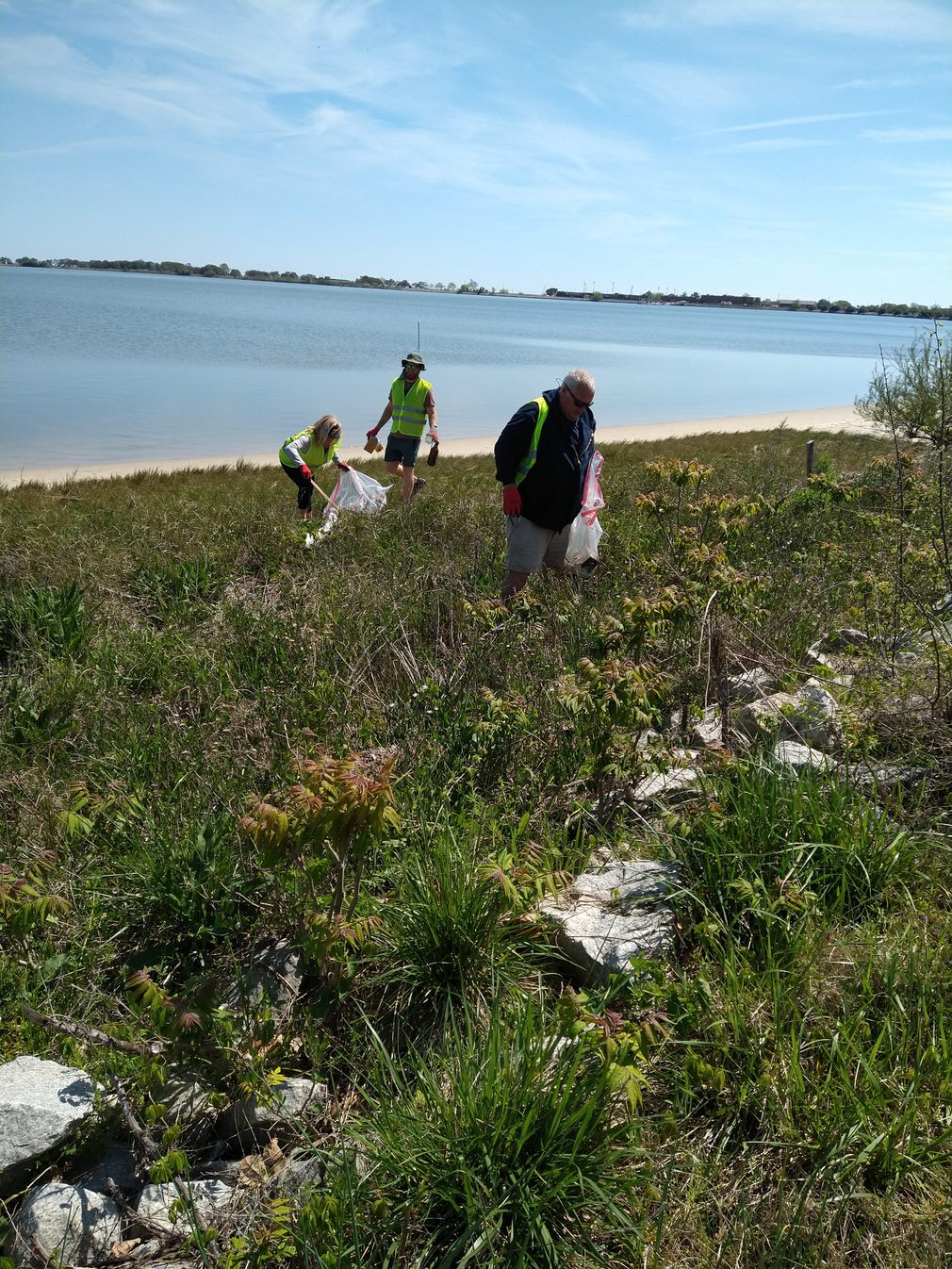 Collected 660 pounds of litter

At another cleanup site at Fort Monroe, 17 volunteers gathered 33 bags of trash, including nearly 700 cigarette butts! According to the calculations, those cigarette butts could contaminate 4,900 gallons of water!

"We learned at the clean-up event at Fort Monroe that a single cigarette butt can contaminate 7 gallons of water. My sons counted all the cigarette butts we took off the beach and calculated how much water we are protecting."
~Christene, a HRSD volunteer
April 24, 2021 - Armistead Avenue, Norfolk
Collected 400+ pounds of litter
 
"At the first event I attended, I remember thinking that our throw away culture has become so out of control that we cannot even throw things away in the proper place. This disheartening sentiment began to change though as bag after bag of trash was filled. By the end of the first event, we had cleared a few acres of litter, and it completely changed my attitude from despair to resolve. If six individuals can make such an impact, why don't I do this every weekend?"
~Jon, a HRSD volunteer
So what can you do to keep your community clean?

1.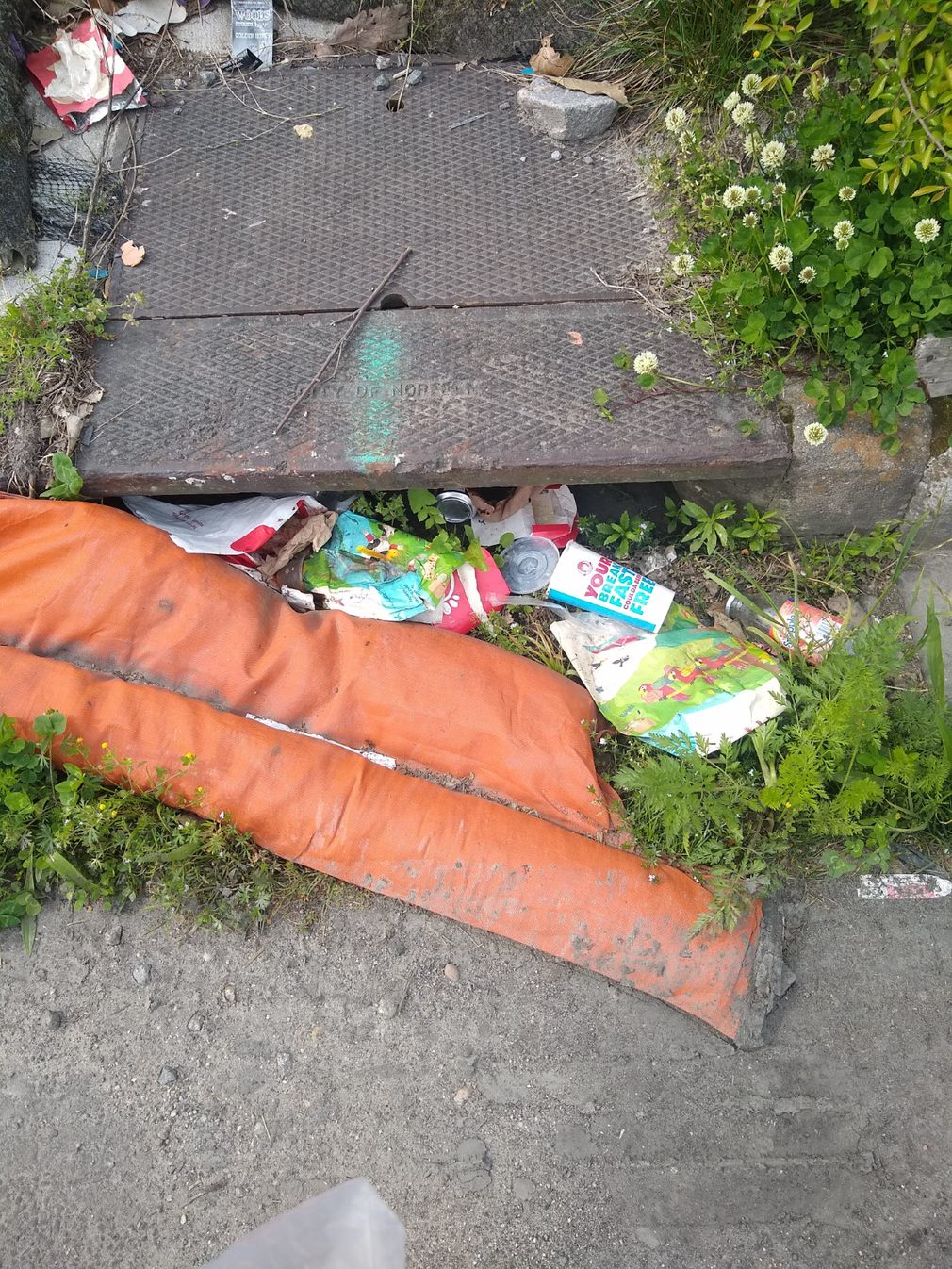 Don't litter!
It may seem simple, but if it were that simple, there wouldn't be so much litter in our communities.
"I was shocked and saddened to pick up so many single-use face masks and so many cigarette butts (mainly around the benches and trashcans)." Katie, a volunteer
2.    Be kind to the Earth.
Sometimes an initial reaction to picking up litter might be "Why should I pick it up? I'm not the one who littered." If everyone thought that way, then nothing would get done! Having an open heart and an open mind is a great way to realize that so many people, insects, animals, and waterways can benefit from a clean community.  
"I noticed how in these areas seemingly choked with litter, flora and fauna were so persistent in trying to carve out an existence – in many cases quite successfully. At the last event in Norfolk, I paused for a break and was looking out over an abandoned lot. I noticed a patch of clover that was thriving in gravel and broken concrete and buzzing all over that clover were honeybees – dozens! This was an abandoned lot with very little input from humans besides litter, but it was still an ecosystem. I hope our efforts to clear out some of that litter was a boon to that ecosystem." Jon, HRSD volunteer
                                                                                                                                                         
3.    Do a quick Google search for community cleanups that are available in your area and join in the effort!

4.     Keep it even more local and cleanup around your neighborhood…you can enjoy the weather, get some exercise, and get to know your community better!