Published on September 17, 2020
If you drive along I-64 near the Indian River Road interchange or along Providence Road, you may notice a lot of infrastructure projects under construction at the City of Virginia Beach's Woodstock Park!
HRSD's 5.2-million-gallon storage facility in Woodstock Park is nearing completion with other park improvements and site work is scheduled to begin in the fall, including a new skate park, playground, restroom facility and additional parking. The importance of a storage tank is explained in this video! 
Woodstock Park Before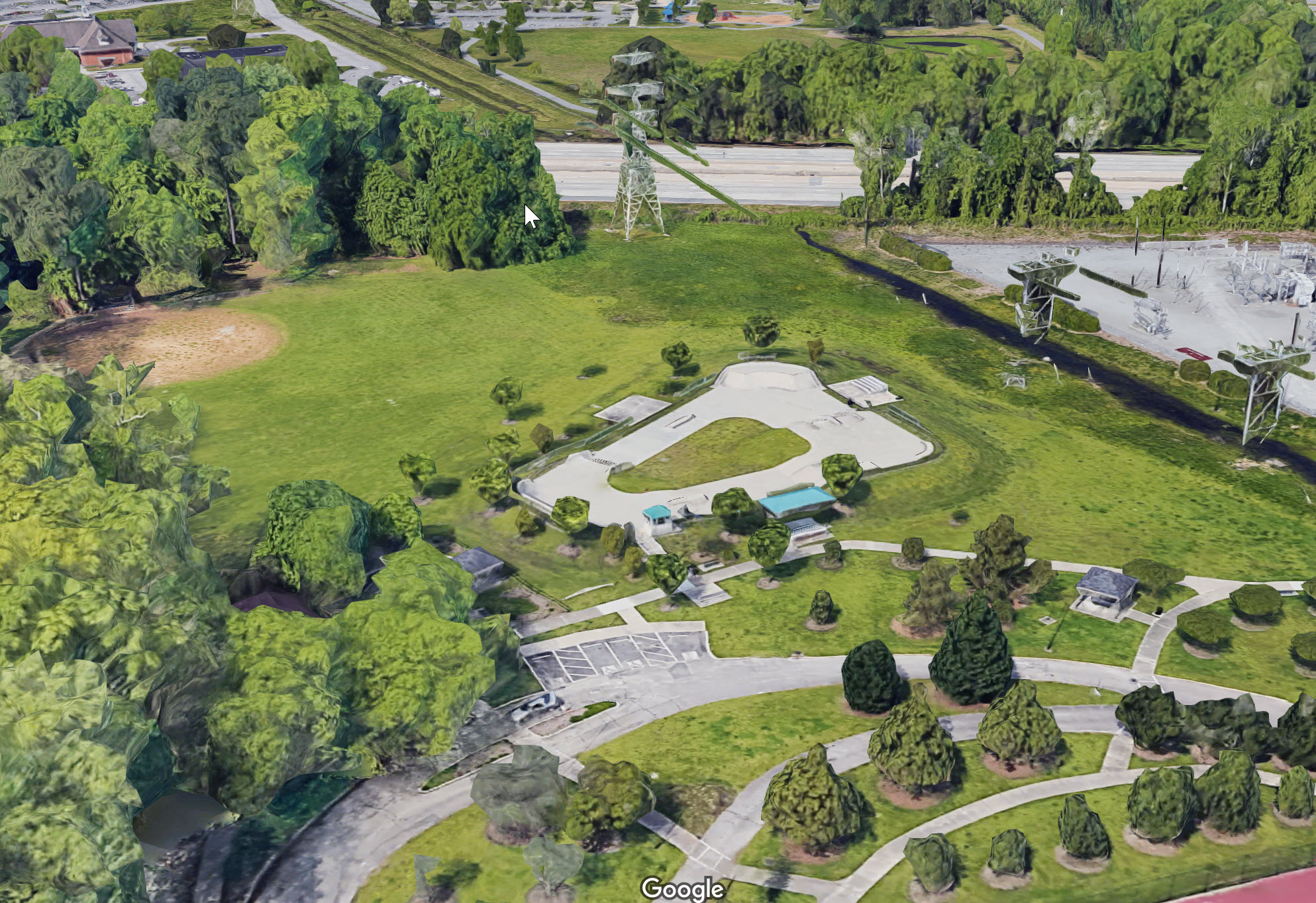 Woodstock Park Rendering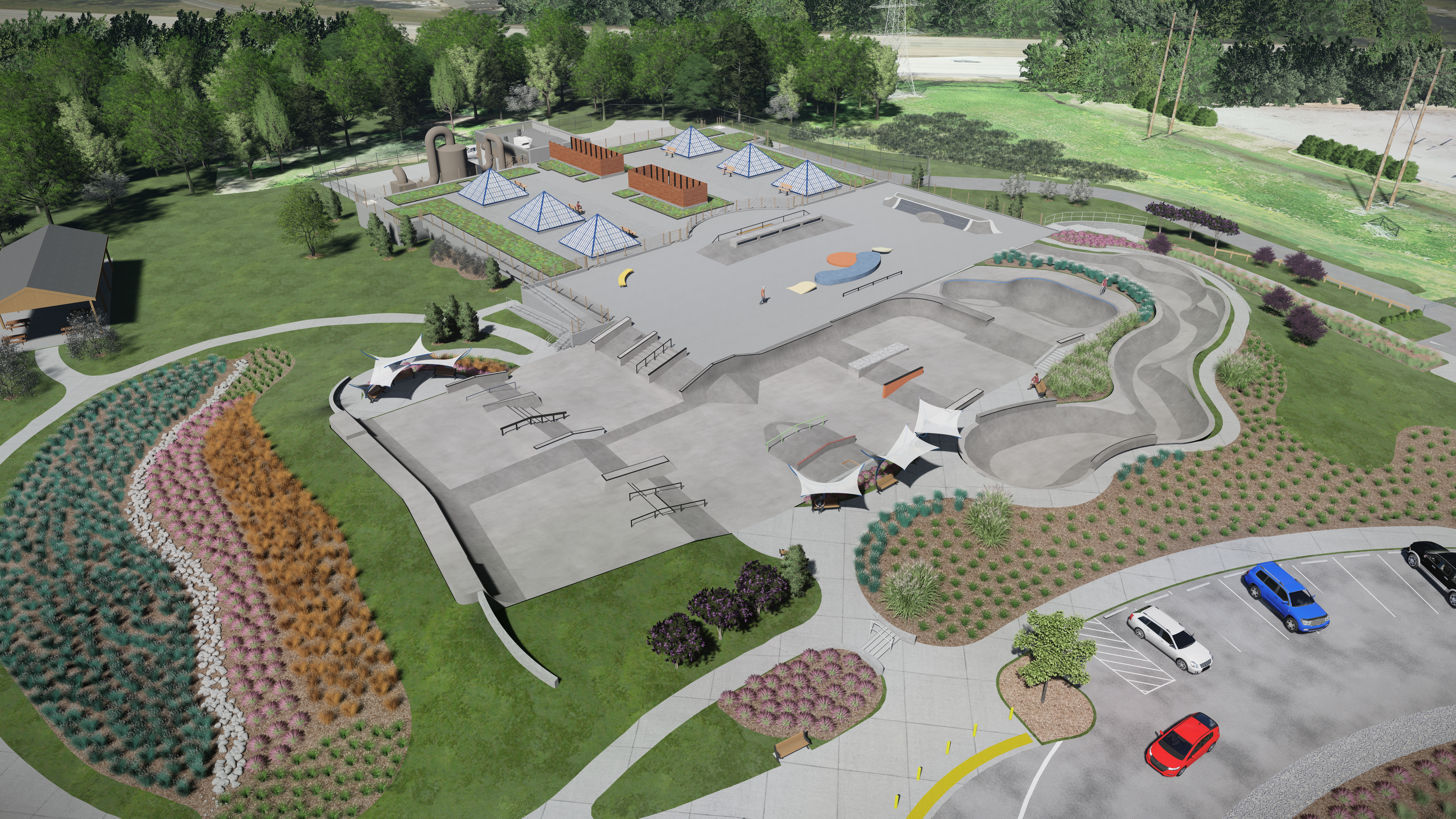 Interesting Features About the Woodstock Park Project
Some interesting features of the project includes:
Cisterns to collect rainwater from the tank roof for cleaning the tank
A green roof on a part of the tank roof
Pyramid skylights to give light and equipment access when our operators must enter the storage tank to do maintenance.
Providence Road Pressure Reducing Station Project
Across the street at HRSD's Providence Pressure Reducing Station, the station is getting an internal and external makeover. Four new pumps will be installed to support manageable pressures in the pipeline – a first defense against the higher pressures associated with wet weather before the storage tank is activated.
Providence Road Pressure Reducing Station Before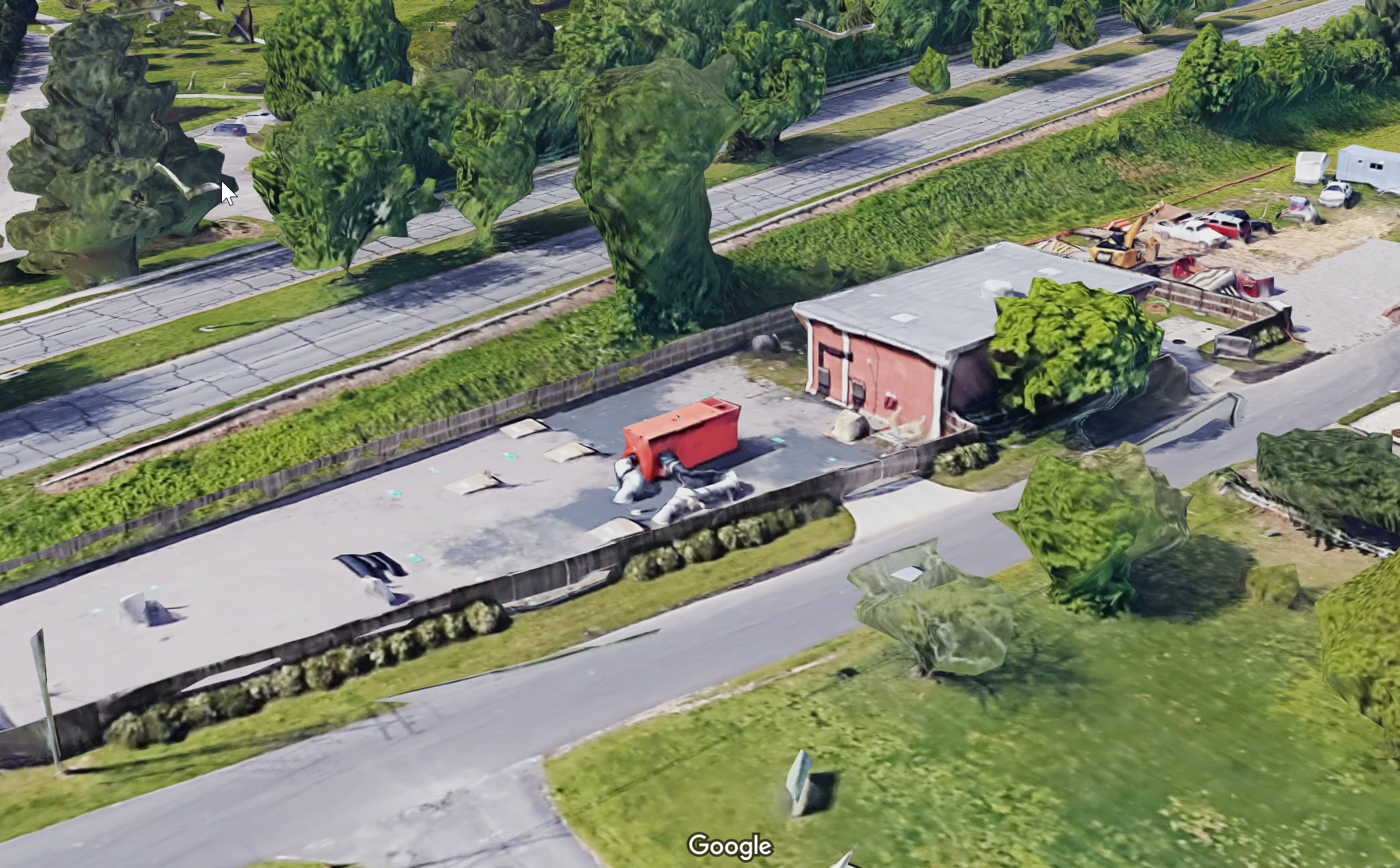 Providence Road Pressure Reducing Station Rendering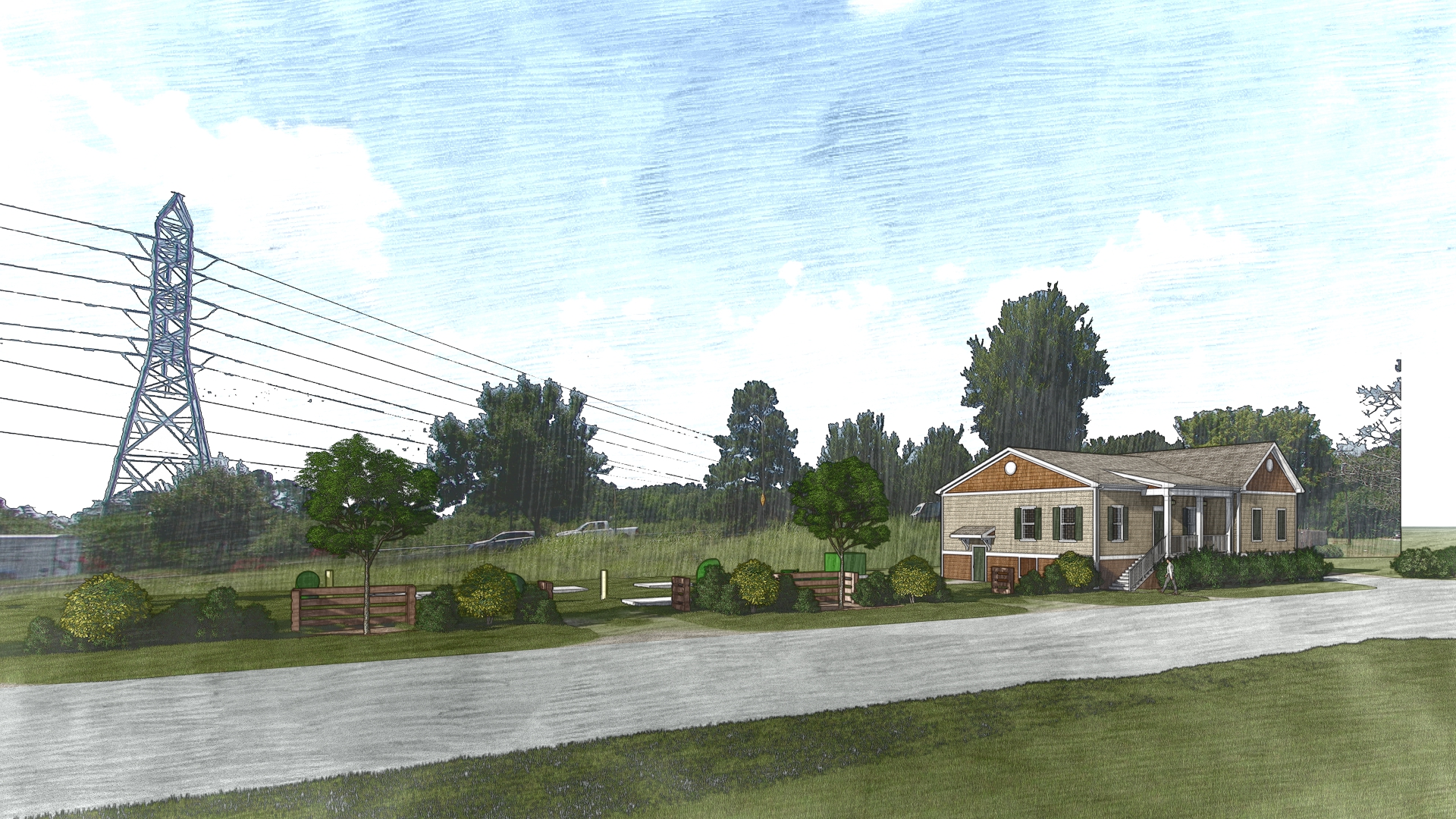 While this renovated station will function like its predecessor, the station will communicate remotely with the new storage facility. Both the equipment and building will be brand new! Although we know it is a pressure reducing station, the design is meant to blend the into the community and look like a home.

HRSD strives to #rebuildbetter in the communities we serve. The Woodstock Park Improvement Project and Providence Road Pressure Reducing Station Project will be complete by Summer 2021.

Written by Laura Kirkwood, Project Manager, HRSD Engineering