Published on December 21, 2020
Water is life. We need clean water for everything we do in our daily lives. Experts say humans could not live more than four days without water! In addition, access to clean water and sanitation is essential to our public health, especially during our current COVID-19 pandemic. 
At HRSD, our mission is to protect public health and the waters of Hampton Roads through effective wastewater treatment. 
What is wastewater?
Wastewater is used water from your toilets, sinks, shower, dishwashers, and washing machines. Not only do homes create wastewater, but industries create wastewater as well. These industries include hospitals, chemical production facilities, and food processing plants.
HRSD's Water Quality Department ensures the quality of wastewater discharged by industries into the treatment systems and the quality of the treated wastewater that is returned to the environment. 
An integral part of upholding this mission is having a passionate, talented staff who love to work for water. HRSD is hiring a P3 Technician who will be responsible for environmental monitoring and permit compliance sampling. P3 stands for Pretreatment & Pollution Prevention. If you're interested in environmental science, biology, chemistry, field work, or water quality, considering joining our team.
Kaitlyn Greene and Kyle Strickland give us a glimpse into what it is like to be a  P3 Technician at HRSD!
What is a P3 Technician?
A P3 Technician collects wastewater samples to monitor industrial wastewater discharges. Certain industries are required to have permits in order to discharge their wastewater to HRSD. It is the job of the P3 Technician to take samples that check if industries are meeting their permitted requirements. 
-Kaitlyn Greene, P3 Technician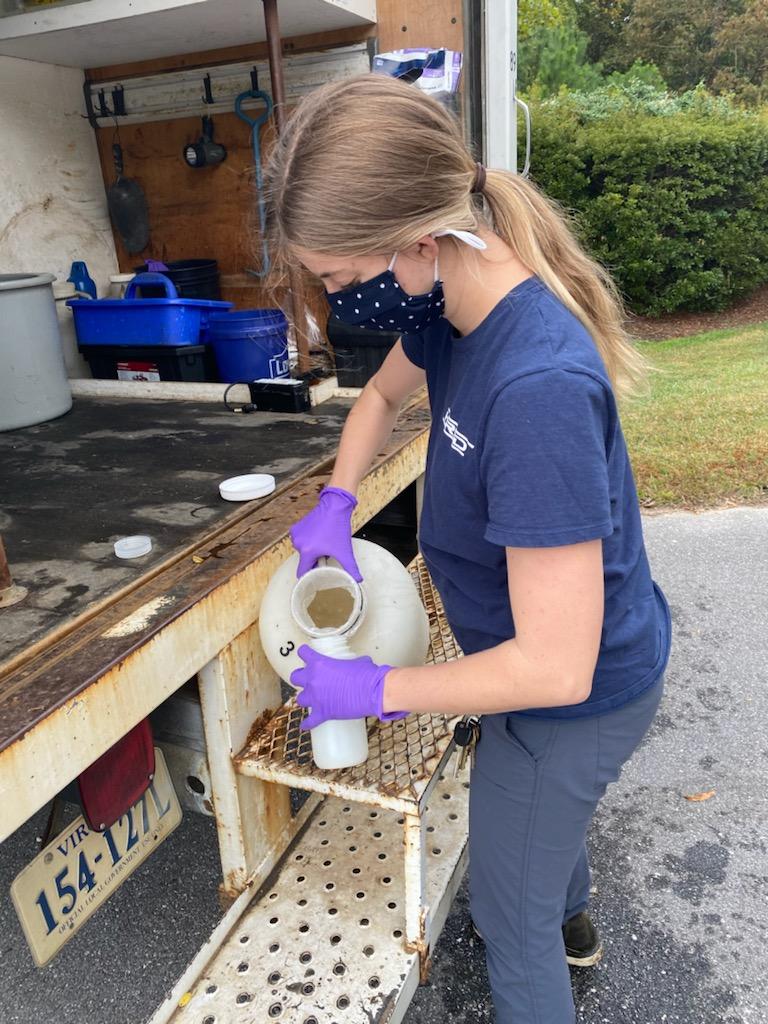 A P3 Technician is someone who conducts field sampling, both routine permit compliance sampling and special project sampling, initiates enforcement of the HRSD Industrial Wastewater Discharge Regulations, and inspects and monitors Food Service Establishments (FSEs) and high strength dischargers. 
-Kyle Strickland, P3 Technician
What do you do at work daily in the P3 Division?  
I have a variety of assignments that fluctuate throughout the year and sometimes from day-to-day.  Our primary responsibility is the protection of our (HRSD's) Treatment Plants through the management of our Industrial Wastewater Discharge Regulations.  I support that by conducting sampling at our various Industrial Waste Permit holders.  I also conduct special sampling projects for various needs.  Another aspect of our work is a surcharge program for FSEs and high strength dischargers; I am responsible for identifying and inspecting these sites in certain geographical areas. 
-Kyle Strickland, P3 Technician
What does your day look like if you're not sampling? 
It varies daily but can include data entry and review, looking for new FSEs, performing inspections on FSEs, conducting administrative work in relation to permit sampling, and completing special projects as assigned.  I also review Standard Operating Procedures (SOPs) to assist our QA/QC Manager and can also be call upon to source track spills or upsets at our pump stations and/or treatment plants.
-Kyle Strickland, P3 Technician
What advice do you have for someone new to the industry?
Read, listen, and learn; know your information, regulations, and SOPs, listen to what veteran employees have to offer, and learn from past events.  HRSD is filled with intelligent, dedicated, and resourceful team members; you can always learn something new from them. 
-Kyle Strickland, P3 Technician
How did you get your current position?
I started my career at HRSD as a Water Technology and Research Intern. I heard about the internship at an Environmental Engineering Student Association meeting at Old Dominion University. When my internship ended, I looked for a full-time position within HRSD and found the P3 Technician position. 
--Kaitlyn Greene, P3 Technician

As a P3 Technician, do you work alone or as part of a team?
The P3 Technician position involves a combination of teamwork and working alone. Some of the sampling that we do requires two technicians working together as a team. It requires teamwork and communication to do the job effectively. At times, there may be only one technician doing that job. They would need to be able to manage their time effectively.
--Kaitlyn Greene, P3 Technician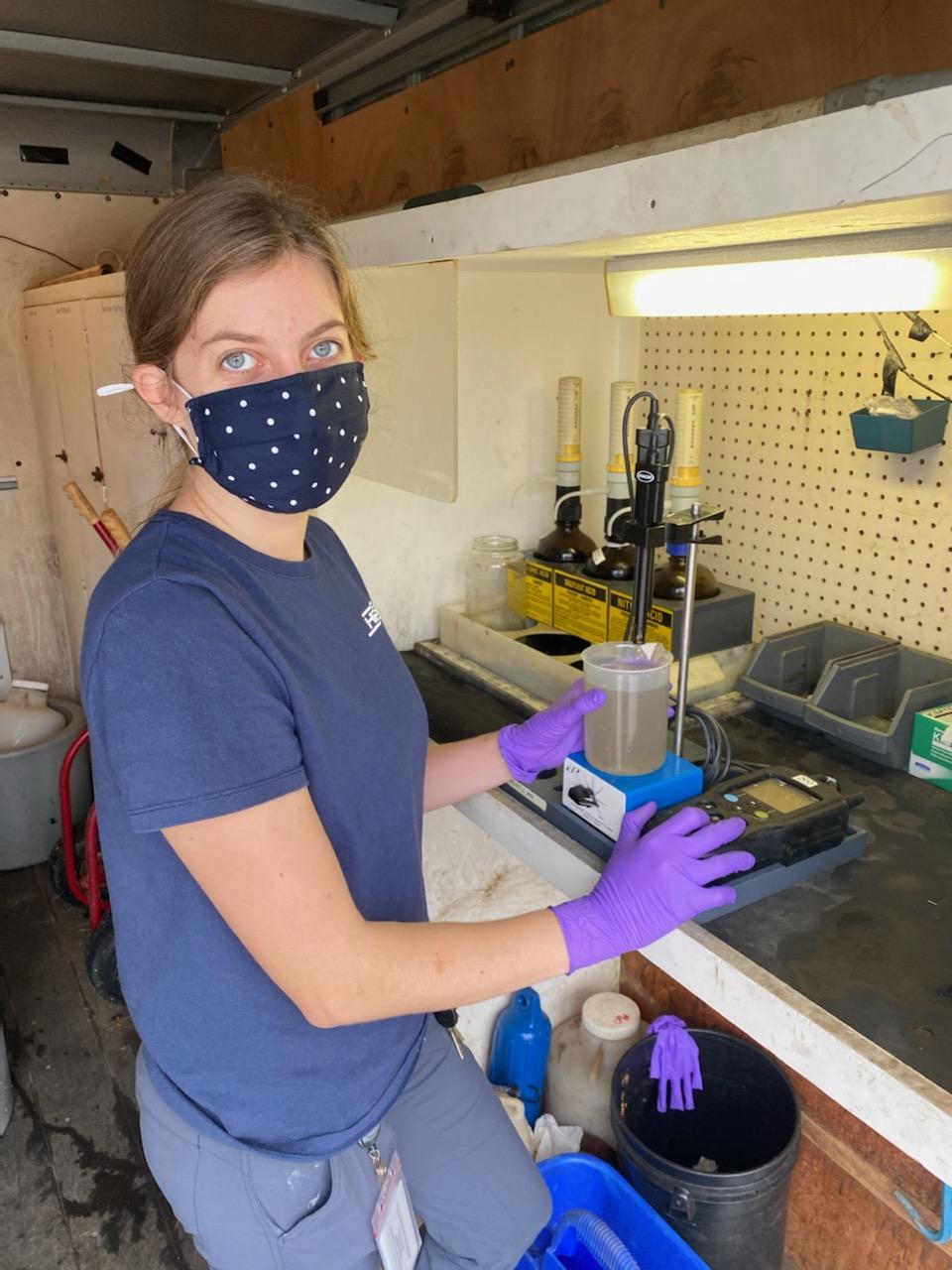 Are you interested in joining our P3 team?
HRSD's workforce of scientists, engineers, water quality professionals and other staff diligently work together to fulfill the HRSD vision that future generations will inherit clean waterways and be able to keep them clean.
Be sure to check out our careers page at https://www.hrsd.com/careers
About Kaitlyn
Kaitlyn currently works as aP3 Technician. She has been with HRSD for two years! She received her Bachelor of Science in Environmental Health from Old Dominion University. In her free time, she enjoys painting and hiking. 
About Kyle
Kyle has been with HRSD for 15 years! He is currently a P3 Technician in the Water Quality Department. Kyle has an Associate degree in Engineering and is currently earning his Bachelor of Science in Environmental Science. His hobbies include community service, sports and spending time with family.